Sudden Attack continues April of Anarchy event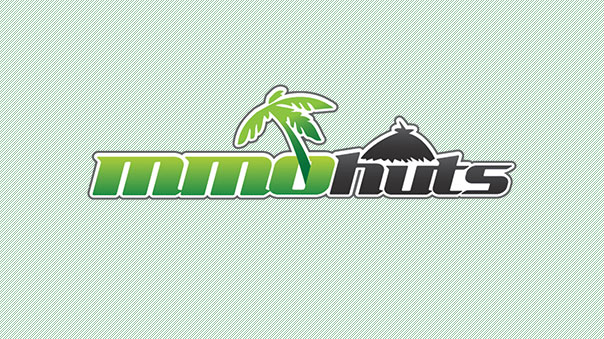 Nexon has released two new maps, two new guns, and two new female skins as part of their April of Anarchy event in Sudden Attack.
The new maps are called Tracer and Club Night.  Tracer involves the hunt between two factions vying to capture a high-value target in a temple compound located in East Asia.  Club Night returns to let players show off their combat prowess in a night club themed area, complete with dance floor, DJ booth, and the urban streets outside.
Players who have achieved both Supreme Commander and Expert titles can now purchase the AK-47 Infinity(S) and the TRG-21 Infinity(K).  Two female skins for Irina and Yuriko have also been added.  There is a sale in the cash shop until May 10, giving players 30% off of certain Bighead and Vampire mode items.
Nexon also publishes Combat Arms and Vindictus.
Sudden Attack Gameplay Screenshot
Source:
April of Anarchy Continues in "Sudden Attack"

A triple duo of new maps, weapons and character skins are now available

Fans of Nexon America's anything-goes first-person shooter "Sudden Attack" now have three action-packed pairs of new content to enjoy. With the recent April of Anarchy content update, two new maps, Tracer and Club Night, are now online. Additionally, a pair of powerful guns is available for those who are worthy, and a pair of new female character skins is available for purchase in the NX shop.

In Tracer, an all-new map, two warring factions are on a collision course pursuing a high-value target who has holed up in a temple compound in East Asia. Anarchy is about to engulf the serene halls of the temple grounds, where players will choose sides and swarm both inside and outside the temple in the heart-pounding hunt.

Back by popular demand, players can show off their latest combat moves in the return of the Club Night map. From the dance floor and DJ booth to the urban streets surrounding the club, players will find out that every night is going to be a good night in this bumping venue.

To up the action even further, players who complete the new Chief of Staff achievement by attainting both the "Supreme Commander" and "Expert" titles will be rewarded with the ability to purchase two devastating new guns: the AK-47 Infinity(S) and the TRG-21 Infinity(K).

Two new female character skins are available in the NX Shop: Irina and Yuriko. Also starting today is a 30 percent off sale in the NX Shop for select Bighead Mode and Vampire Mode related items like the Rabbit Hammer and Josephine Coupon. The sale ends on May 10.

For more information about the "Sudden Attack" April of Anarchy content update, visit: http://suddenattack.nexon.net.
Next Article
Kingdoms Rise offers the opportunity to build your own gladiator, and cross swords in a 360 degree melee combat system.
by DizzyPW
Tanki Online fuels excitement and adrenaline among players with its fast paced action filled gameplay and intense battles. But beyond the aren...
by Mikedot