Successful open beta and new server for Silkroad-R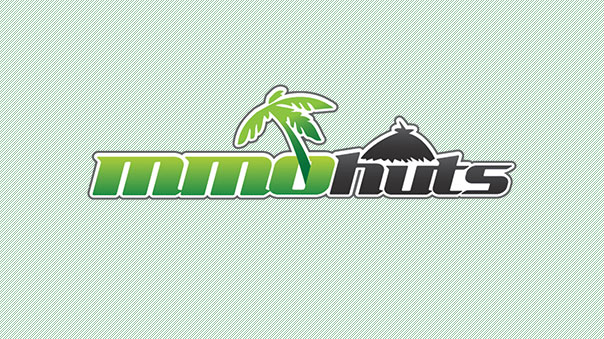 Joymax has declared that Silkroad-R's open beta has been so successful, they are launching a new server, Gobi, to deal with the player populations.
To celebrate, several events will be in place until this phase of open beta ends on January 17. This includes a free daily bingo, which can reward Magic POP Cards and E-Coupons for Silk; a free 5 hour 100% experience and SP buff by talking to So-Ok (once per day); gifts from NPCs at special level markers (starting at level 3 and going to  level 72); and rewards for participating in an open beta survey.
Joymax also promises that the new experience of Silkroad-R offers not only a lag-free experience, but a bot-free experience as well, due to a rebuilt network and security platform for the game. Joymax has also removed many of the incentives that caused players to turn to botting.
Joymax also publishes Karma Online and Digimon Masters Online.
Silkroad-R Gameplay Screenshot

Source:
SILKROAD-R LAUNCHES HIGHLY SUCCESSFUL OPEN BETA; IMMEDIATELY ADDS NEW SERVER

Lag free, bot free, stress free and still free-to-play

December 27th , 2011 – Joymax, a developer and publisher of interactive entertainment for the global market, today announced that their new blockbuster title Silkroad-R is completely free—lag free, bot free, stress free and most importantly, free-to-play. New-comers to the Silkroad franchise are now able to enjoy a very clean and fresh gaming experience. Although Silkroad-R just began its open beta test (OBT) on December 20, an additional server, Gobi, was added in order to meet with strong influx of users. So, to celebrate the game's early success, Joymax will be hosting a string of promotions and events from now until January 17, 2012. To find out more about Silkroad-R and or to enter one of the many events, visit the official site at http://www.joymax.com/silkroad-r/.

"Joymax's main mission for 2011 was to find an answer to the two questions, 'What do our players want?', and 'How can we give it to them?'" said Joymax CEO, Nam-chul Kim. "But to quote a line from the movie the Matrix, 'There is a difference between knowing the path and walking the path.' Silkroad-R is our attempt at walking the path. It incorporates all of the most wanted player requests, from faster level-ups, less bots, and a cleaner UI to improved character balance."

One major concern of players of any massively multiplayer online role-playing games (MMORPG) is the presence of bots. Silkroad-R implements several new in-game strategies that have either eliminated or greatly reduced the presence of even the most sophisticated bot programs. In addition, Joymax has been built the security and network platform in Silkroad-R from the ground-up to ensure that players are protected from in-game attacks and have a clean and safe environment to play. However, in the unlikely event that a bot does enter the system, Joymax has also implemented several polices that effectively remove the main incentives for players to turn to botting.
Next Article
NCSOFT® and Carbine Studios are excited to announce the release of WildStar's fifth content update – INVASION: Nexus.
by MissyS
MijiKai Game Studio has officially launched Closed Alpha for their upcoming browser-based MOBA "Heroes of Rune".
by MissyS
In episode two of The Saga, "Hero's Return: The Trap" players meets up with Millia, who is distraught and furious with them for abandoni...
by MissyS