Stormfall: Rise of Balur Update Recieves New Features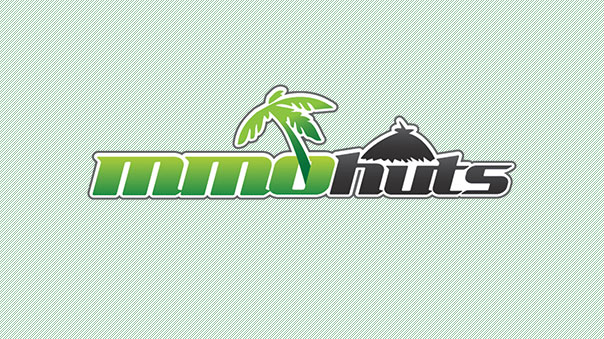 Since its launch in January 2015, Plarium's newest mobile title, Stormfall: Rise of Balur has accumulated 4 million hours of gameplay, with players from around the world creating more than 2,000 leagues and performing 20 million raids. Stormfall offers real-time strategic gameplay and base building elements, tasking players to rebuild the throne of a fallen empire by constructing their own castle and forming strategic alliances with other players.
Resulting from player feedback, Plarium has released highly anticipated updates to the game – version 1.66, now available on the App Store and Google Play.
The latest update includes a slew of features to increase engagement that diehard players have been waiting for:
League Quest Events (Clan Missions) – Gives players the chance to attack castles of rival leagues, conquer their settlements, collect objects and reach targeted battle goals that shift from event to event. Even more engaging, leagues can win various items such as game currency, special units, as well as ranking boosts for each completed event.
Session Chests – These Session Chests allow players to earn rewards like resources, units, boosts, and other special items simply by tapping an icon that appears during each game session. Unlike Daily Quests, Session Chests have no daily limit so players can collect rewards for each game session they play. This allows players more interaction with the game and yields more rewards along the way.
Fleet-Footed – All troops now move at 2x the pace in previous versions of the game, allowing for less waiting and more action.
Boost Items – Allows players to speed up travel times by 25-50%, making it quicker for troops to reach their targets.
Side Missions Map Overhaul – User interface improvements gives players more necessary game information and provides a clearer understanding of the side mission's map. Players can now see their progress in the top right corner of the game.
"We're always listening to our player's feature requests, as well as tracking statistics and analytics toward improving the overall gameplay", says Lidiia Kotliarova Director of Mobile Games Department, Stormfall: Rise of Balur "This round of updates focuses on improving engagement between players and also the Stormfall environment, while allowing more events and opportunities for users to reap the fruits of their labor."
For more info, visit
https://itunes.apple.com/au/app/stormfall-rise-of-balur/id916728593?ls=1&mt=8 (iTunes)
https://play.google.com/store/apps/details?id=com.plarium.stormfallrob&hl=en (Google Play)
Next Article
After a lot of hard work and dedication to the cause it seems that Koramgame have solved Everlight's stability problems.
by MissyS
In a news post on the Breach Website last night, QC Games announced that it was their last day in operation.
by Ragachak