Storm the Castle event coming to Trickster Online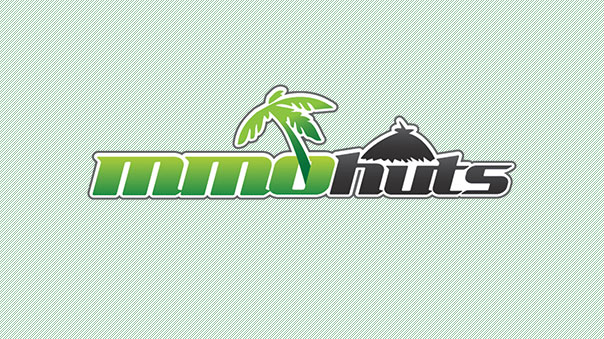 Trickster Online will be hosting a special "Storm the Castle" event, starting this Thursday, September 16th and running through October 6th.
The Trickster Tower, which serves as a lighthouse, has gone dim. Players must work hard to relight all four of the tower's floors by "Storming the Castle", earning special prizes including Ice Cream Drills, Passionate Gift Boxes, and Invincibility Mode items. More details about the event will be revealed soon by Ntreev.
Trickster Online Gameplay Screenshot
Source:
NTREEV LAUNCHES "STORM THE CASTLE" EVENT FOR TRICKSTER ONLINE: A NEW DISCOVERY

The Lights Have Gone Dim In The Once Brightly Lit Trickster Tower And It's Up To Players To Light It Back Up Again  While Competing For Awesome Prizes

Irvine, Calif., September 15, 2010 – Ntreev USA, a leading online game developer and publisher, announced today it will launch an all-new "Storm the Castle" event starting tomorrow, September 16th in its popular fantasy MMORPG, Trickster Online: A New Discovery. Players will "storm the castle" through October 6th in hopes of winning fantastic secret prizes as they compete to once again light Trickster  Castle.

As summer turns to fall the leaves surround the beautiful Trickster tower which serves as a lighthouse to light the way for Tricksters who may be lost among the dark autumn nights.  However, since the tower has gone dim, it's up to players to light up each floor of the four level tower.  In this fast-paced new event, players will join-up with friends to play as much as possible to illuminate each of the towers floors, and as each floor is re-lit, fabulous secret prizes such as Ice Cream Drills, Passionate Gift Boxes and even Invincibility Mode will be awarded.  Players will need the gather their friends and log in at Trickster Storm The Castle Event to be a part of the fun!

"Trickster is a game best enjoyed alongside friends, and this is a great event to round up all sorts of friends for a chance to win prizes together," said Chris Lee, CEO of Ntreev USA.  "The Storm the Castle Event is something that everyone can enjoy and as each level of the tower is lit, players will reap rewards."

To download Trickster Online: A New Discovery for free visit Trickster Storm The Castle Event

About Trickster Online

Trickster Online: A New Discovery is a free-to-play, full-featured MMORPG that appeals to the casual gamer. It follows a group of adventurers trying to solve the mystery set forth by the death of the eccentric billionaire Don Cavalier and the mysteries of who would inherit his immense fortune. The environment features bright, anime-styled 2D graphics and a vast, epic landscape. Players can completely choose how they want to play the game, from simply exploring the environment and interacting with friends to fighting monsters and other players in an attempt to reach an impressive level 400. The game also features unique and exciting mini-games which allow players to gain special items and experience without battling enemies. With no limit to the number of users, players can interact with people from all over the world while chasing the Cavalier fortune! For more information, please visit the Trickster Online website: http://trickster.ntreev.net/
Next Article
Open beta testing has begun for Mythos Global, published by T3Fun.
by MissyS
Until September 11th, Dire Wolf Digital is partnering with Twitch Prime for a very special promotion for their card game, Eternal.
by Ragachak
Today, the gods have unleahsed Caos onto the world of PC Gaming. Signal Studios is proud to announce Ascend: Hand of Kul is now live and avail...
by Mikedot