Stikbold! A Dodgeball Adventure Release Date Confirmed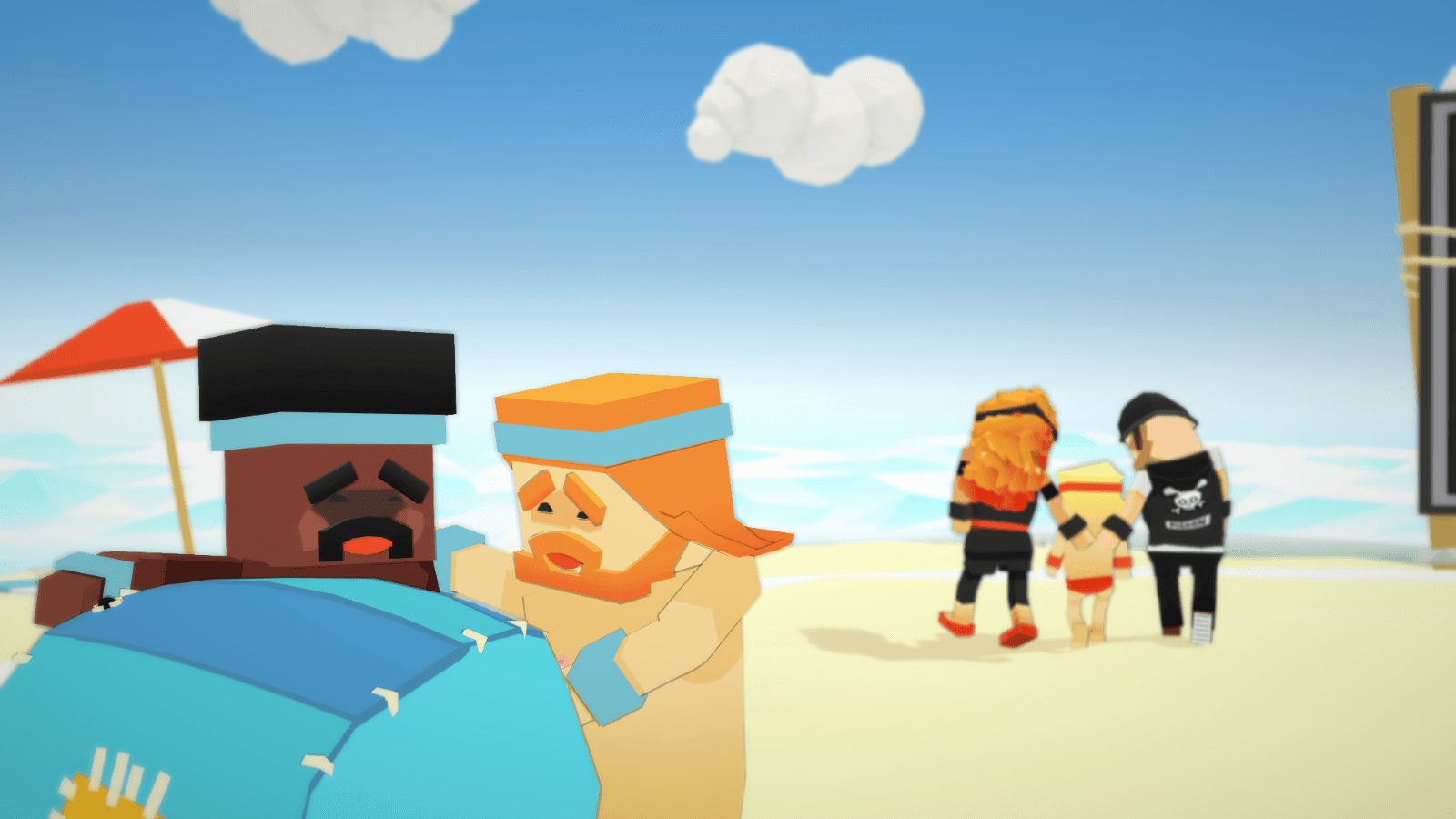 Copenhagen-based developer Game Swing and indie publisher Curve Digital look forward to welcoming PlayStation®4, Xbox One and PC gamers to the fantasy sports world of the '70s this April with the brilliant, bonkers sports game Stikbold! A Dodgeball Adventure. Hitting PC on April 1, PlayStation®4 on April 5, and Xbox One on April 8, Stikbold! A Dodgeball Adventure brings a stylish and perilous reimagining of the classic ball game to players of all ages.
Using simple twin-stick controls and featuring a vibrant, '70s inspired art style, Stikbold! is a fast-paced approximation of the game of dodgeball, complete with off-court hazards, random events and boss battles. Up to four players can partake in brutal yet outlandish rounds of dodgeball, where fast reactions, tactics and teamwork combine to create a sports game unlike any other. Always enjoyable but truly shining as a local multiplayer game, Stikbold! is slated to become the next couch multiplayer game of choice.
The game originally began as an entry into the Nordic Game jam three years ago, winning the award for being the "most fun" out of all submissions. Realizing that they had created the framework for something special, the team decided to develop the prototype into a full game, and three years later, Stikbold! is the result.
"From game jam to console – it's been quite the ride," says Jacob Herold, CEO and founder of Game Swing. "Whether it's been at PAX or GDC, everyone who's had the opportunity to play early builds of Stikbold! has enjoyed its accessibility, playability and sense of humor, comparing it to old school multiplayer games like Bomberman. We can't wait to get it into the hands of console and PC players this April."
Next Article
Nexon announced that Legion of Heroes, the massively multiplayer online role-playing game (MMORPG) offering a PC-quality MMO experience for mo...
by Mikedot
The free-to-play arena combat game of the century hits GamersFirst.com for the first time.
by MissyS
Online games publisher, NGames, has today announced that free-to-play strategy MMO, Pockie Kingdom, will be taking to the skies for its next r...
by Mikedot