Steambirds Alliances Launches on Steam Today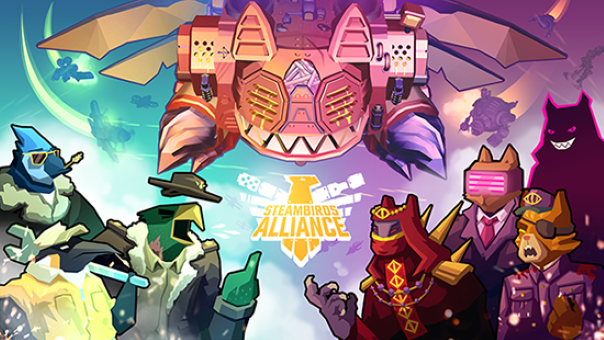 Steambirds Alliance, a title six years in the making, is finally launching today on Steam and is a spiritual successor to Realm of the Mad God. With a beta that had over 10,000 players, the game has been fine-tuned to be the most fun possible. Steambirds Alliance has a ton of content for the bullet hell massively co-operative shooter. The launch of Steambirds Alliance also adds new dungeon-mods and endless replayability.
Players will do battle against the evil Meowza and her vile feline empire. Spry Fox has worked hard to prioritize fun team play, satisfying loot progress, and a balanced difficulty level to ensure everyone can play. Experience hundreds of unique enemies, a wide variety of secret missions, and many distinct plane types for you to unlock and master.
Red 5 Studios has announced today that they will host a series of Firefall "Beta Weekends."
by MissyS
Watch JamesBl0nde stream live every Friday on twitch!
by MissyS
CityState Entertainment's recent hunt for a Camelot Unchained sound engineer has come to a conclusion. Hailing from FireFall fame, Daniel...
by DizzyPW