How to Start the Pandaemonium Raid in FFXIV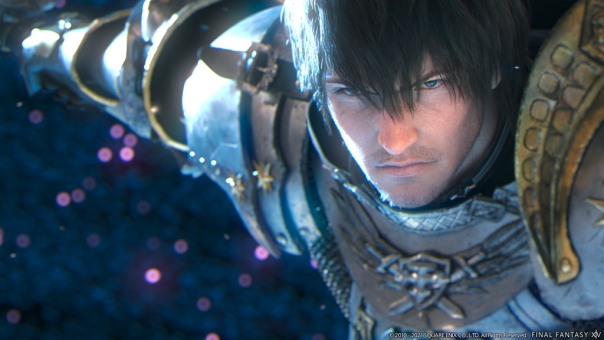 The Endwalker expansion for Final Fantasy XIV has been a huge hit ever since its release earlier this year. A relatively new addition to Endwalker is The Pandaemonium raid, which released on December 21st. Not sure yet how to start The Pandaemonium raid in FFXIV? This guide will teach you what you need to know to unlock this exciting content. We will also tell you a bit more about the raid series itself, as well as some additional information about Endwalker.
How to Unlock the Pandaemonium Raid in FFXIV
The Pandaemonium is more than just a raid—it is a series of a dozen raids. In total, there will be three chapters with four raids in each. The second and third chapters will be patched into the game in the future, but the first chapter is already available to play. Let's talk about how you can get started.
In order to commence with the first chapter of The Pandaemonium, you will need to first finish up the FFXIV main story. Note that this also includes all past expansions to the game, not just Endwalker. In a rush? You can visit the Final Fantasy XIV Online Store to grab the Main Scenario Progression pack and the Tales of Adventure pack.
Once you have done that, you should head to X:10, Y:12. in Old Sharlayan. There, you will find a Lalafell by the name of Nemjiji. Speak to her, and you will receive a new Level 90 quest called "The Crystal from Beyond." That opens the way to the first chapter of The Pandaemonium, Asphodelos. Make sure you also have an Item Level of 565. Otherwise, you will not be able to proceed.
What Else to Know About The Pandaemonium Raid in FFXIV
Now you know how you can unlock The Pandaemonium raid in FFXIV. But is there anything else that is helpful to know about this raid series?
You can bring eight players to take on this challenging set of raids, which will take you to battles monsters in an asylum. Each of the four circles will present you with tough bosses that each require different strategies to defeat. You might want to look up guides to the circles before you give them a try. Once you beat these bosses, you will walk away with some impressive loot. How soon can you head back for more loot? You'll need to wait until Tuesday at 12:00 AM PST, which is when the weekly reset takes place.
Naturally, you are going to want to head into The Pandaemonium raid in FFXIV with quality armor, weapons and gear. That means you may want to invest in better gear if you can. If you don't have a lot of FFXIV Gil, you could consider purchasing some directly from players. When you go through a site like PlayerAuctions, you can receive your Gil in many cases in as little as 20 minutes, which lets you get right back to playing. You also have the option of purchasing items, power leveling services, or even accounts.
If you already have everything you need to tackle The Pandaemonium, consider selling some of your own Gil and items to other players looking for a leg up in playing the Endwalker expansion. This is a great time to make a profit since there is so much demand.
More About FFXIV: Endwalker
Thus far, Endwalker has been getting rave reviews from gamers and critics alike. As the fourth expansion pack for Final Fantasy XIV, it came out on December 7th, 2021. Endwalker is the conclusion for the Hydaelyn–Zodiark arc, which means that we can look forward to a new story starting soon.
Reviewers have praised the story for the expansion as well as its exposition, blend of emotions, and balanced tone. Players also laud the dungeons, particularly the later ones. Those who have played through the arc that has run eight years now will feel a satisfying sense of closure. While FFXIV was received somewhat poorly when it first came out, it has been on an ascendant arc ever since. Now, players have the chance to enjoy some of its most outstanding content to date.
Play the FFXIV: Endwalker Expansion Now
Final Fantasy XIV: Endwalker is available to purchase now. If you have not already watched it, you can check out the launch trailer for Endwalker here as well as an earlier teaser trailer.
If you already play FFXIV, you can purchase Endwalker separately. If you have never played FFXIV, you can get the expansion along with the base game by buying the "Complete Edition." That edition also comes with all of the other expansions that have released for FFXIV. Either way, purchase some Gil to help you out, and have fun with The Pandaemonium raid in FFXIV and other exciting new content in the MMO.
Next Article
Today, Neople has released its first major content update for First Assault, introducing a new character and new map.
by MissyS
Publisher R2Games and game developer "Gameguyz" has just launched their pixel-style browser MMO into open beta. Magic Barrage is a n...
by Mikedot
Today, Ubisoft released the third monthly news video for the "Road to Paris" eSport Tournament series. This episode highlights action from...
by Mikedot