Stardock /w BonusXP to publish upcoming RTS game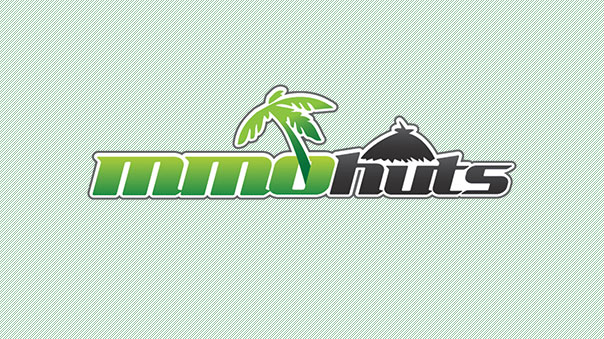 Stardock announced today its agreement with BonusXP to publish an upcoming strategy game developed by the Allen, Texas-based studio. BonusXP, founded in 2012 by veteran game developers from Age of Empires developer Ensemble Studios, joins Oxide Games and Mohawk Games as partners in Stardock's vision for the future of PC gaming.
BonusXP's upcoming game will take advantage of Stardock's Project Tachyon initiative alongside titles from Stardock and its other development partners. Tachyon's cloud-based metagaming infrastructure is being developed under Battle.net engineer Adrian Luff's leadership in Stardock's new Austin studio, and complements services like Valve's Steamworks by allowing easy implementation of matchmaking and league play, cloud-hosted multiplayer contests, web-powered progress tracking, and more.
"Our partnership with BonusXP fits perfectly into Stardock's philosophy of investing heavily into talented studios of experienced developers," said Stardock president and CEO Brad Wardell. "The ongoing transition from a retail-centric model to digital distribution has opened up huge opportunities for developers to take control of their own destiny, and Stardock is putting its money in the hands of talented creators, to help them bring the future of gaming that they hold in their minds into reality."
BonusXP is an independent, self-funded studio staffed with extremely senior, seasoned developers. BonusXP co-founders Dave Pottinger, John Evanson, and Jason Sallenbach filled key leadership and architect roles at Ensemble Studios on classic titles such as Age of Empires, Age of Mythology, and Halo Wars. Post-Ensemble, their credits include Orcs Must Die, Rage, and Hero Academy. Since its inception two years ago, BonusXP has released top-quality mobile games like Cavemania and Monster Crew and grown to a multi-team company working on a variety of game titles.
Acclaimed AIAS Hall of Famer Bruce Shelley has also recently joined BonusXP to help shape and direct the next round of BonusXP titles including this collaboration with Stardock. Previously working with BonusXP as a consultant, Shelley arrives with many design and writer credits to his name for such legendary titles as Civilization, Age of Empires, Railroad Tycoon, and Covert Action.
"Working with Stardock is fantastic opportunity," said BonusXP CEO Dave Pottinger. "Stardock shares our vision of great games made by passionate people. We're thrilled to work with a publishing partner that rejects the tired mentality of churning through developers in the name of mindless sequels. While we could have self-published our next title, this partnership allows us to leverage the talent of both companies to create the game we have been dying to make. It's not often that two veteran studios get a chance to work together on something like this. We cannot wait to share it with everyone."
BonusXP's Stardock-published title will be announced at a later date. To learn more about BonusXP, visit http://bonusxp.com.
Next Article
Pangya United is celebrating its third anniversary through April with several events for players to earn prizes and awards.
by MissyS
5th Planet Games revealed that a sequel to Dawn of the Dragons is on the way this year, Dawn of the Dragons: Ascension.
by Ragachak
SQUARE ENIX®'s free-to-play card battle RPG game, GUARDIAN CROSS® released a massive content update today for the iPhone® and iPad®.
by Mikedot