Starcave Entertianment Announces T.E.R.R.A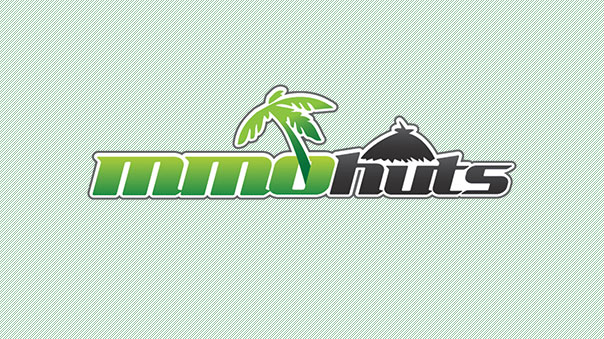 Irish Starcave Entertainment proudly announces the Kickstarter Campaign of its first "AAA" title and first multiplatform game, T.E.R.R.A. for the PC Platform, Mac Platform, and Linux Platform. Also approved for global release by April 2015 on the Steam Platform voted by thousands of Greenlight Community Gamers.
In T.E.R.R.A., players have the freedom to select their preferred style of game play, ranging from high action First Person Shooter (FPS) to more strategic Real-Time Strategy (RTS) game-play of controlling real players in battle while building defences! Every player can instantly swap between FPS and RTS at the press of a key. It's the clash of the titans when it comes to game genres; FPS, RTS and Online Multiplayer worlds – all tied together in this awesome looking fast-paced, action packed, futuristic FPS/RTS Multiplayer, and featuring single-player training options. In short, T.E.R.R.A. will appeal to every hardcore gamer!
By the year 2157, mankind had depleted the resources of planet earth with his lust for power, technological advancements and greed. Ironically, the very machines that played a role in mankind's irrevocable position were the only chance of survival! After several years of uncertainty, hope was reborn with the efforts of the Global Military Alliance to Terraform earth's celestial neighbours, Jupiter's Galilean moons. It wasn't until the excavation of the satellite's icy crust that mankind learned the truth; he was not alone and something, somewhere, was waiting, watching, learning and preparing for battle!
As a player in T.E.R.R.A., you join the ranks of an elite military force with the objective of reshaping the environments of inhospitable worlds, experience the evolution of a developing planet, and take command to become humanities only hope for survival in an epic struggle for control of the solar system.
Team based First Person Shooter action with players choosing the Humans or Aliens sides and join / create multiplayer games at any stage. Various game modes to choose from Formations in terraforming the world around you while creating and capturing generators. Other modes include Escape, Conquest, Arena, Deathmatch and CTF. Each mode gives a new take on the FPS + RTS combo, where every player is a Commander and Solider. Resources are required to upgrade weapons or buildings for your team. The gameplay is fast and fluid for the FPS side without the RTS slowing it down.
For more info, visit https://www.kickstarter.com/projects/starcave/terra-an-massive-fps-game-with-fast-rts

Next Article
Webzen has announced new content available for Arctic Combat players, beginning today.
by MissyS
The first expansion is coming today for Revelation Online! Safe Haven, the first launches today, which will allow players to claim a home.
by Ragachak