Star Wars: Clone Wars Adventures reaches one million users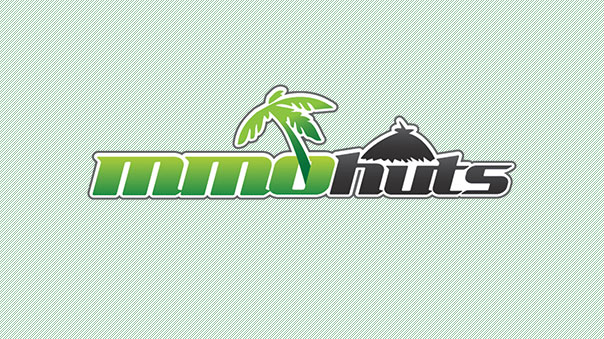 Sony Online Entertainment is boasting this week that only a week after launch, Clone Wars Adventures is already at one million registered users. Both SOE and LucasArts attribute the success to the popularity of the cartoon series and the Free Realms Engine.
To celebrate, all currently players will get a free limited edition Golden Mouse Droid pet in-game. Special virtual parties will also take place on Friday September 24th for both free and subscribing members.
Sony Online Entertainment also publishes Free Realms and EverQuest 2: Extended.
Star Wars: Clone Wars Adventures Gameplay Screenshot
Source:
STAR WARS®: CLONE WARS ADVENTURESTM LOGS ONE MILLION PLAYERS ONE WEEK AFTER LAUNCH

Players Can Log in This Weekend to Join First Ever Clone Wars Virtual Party and Receive Limited Edition DroidTM Pet

SAN DIEGO and SAN FRANCISCO – Sept. 23, 2010 – Sony Online Entertainment LLC (SOE) and LucasArts, a division of Lucasfilm Entertainment Company Ltd., today announced that Star Wars®: Clone Wars AdventuresTM has registered one million users one week after launch on September 15. Clone Wars Adventures is a free-to-play, family-friendly online virtual world based on the popular Cartoon Network animated series, "Star Wars: The Clone Wars."

"We are thrilled to have hit the one million player mark in Clone Wars Adventures so quickly and look forward to seeing the player community continue to grow," said John Smedley, president of Sony Online Entertainment. "Combining the technology, design infrastructure and lessons learned from Free RealmsTM with the amazing Clone Wars brand, we knew we could make a great game, and we're happy to see that fans of all ages are enjoying the content as much as we enjoyed creating it."

"Star Wars is a franchise that has the power to transcend generations and appeal to fans both young and old," said Mary Bihr, VP of Global Publishing at LucasArts. "The game provides kids with a great way to extend the Clone Wars experience in a fully realized virtual world. They can watch the weekly series, and then share a collective experience with their friends."

To mark this milestone, SOE and LucasArts are rewarding all current Clone Wars Adventures players with a limited edition, in-game Golden Mouse DroidTM pet. Players can also celebrate the million mark together and show off their new pets by participating in the first ever in-game virtual party. The first in a series of weekly live events, this celebratory community party will be held Friday, September 24 at 3 PM PDT. Players can gather, meet with friends, accept duels, show off gear and talk about upcoming episodes of Star Wars: The Clone Wars. A special gathering for JediTM Members will be held in the Officers' Club at 4 PM PDT.

Developed and published by SOE, creators of the critically acclaimed kids' game, Free Realms, and licensed by LucasArts, in conjunction with Lucasfilm Ltd., Clone Wars Adventures is an action-packed browser-based virtual world where fans can live out the thrills and excitement of Star Wars: The Clone Wars animated TV series on Cartoon Network. Players will be able to battle alongside their favorite Star Wars characters, including Anakin Skywalker, Obi-Wan Kenobi, Yoda and Ahsoka Tano.

Players can go online to experience fun minigames, daily activities, events, rewards, lively social environments and competitions. Clone Wars Adventures is a dynamic world and will be updated with new content following new episodes of the animated series.

Star Wars: Clone Wars Adventures is rated E10+ for Everyone 10 and up, with content descriptors for Crude Humor and Fantasy Violence.

To play Clone Wars Adventures now please visit: http://www.CloneWarsAdventures.com/.
Next Article
World of Warships: Legends, the console iteration of the Wargaming seafaring title now has Founders Packs available.
by Ragachak
What is gambling in MMOs vs. gambling at online casinos like? Explore similarities and differences between these popular gambling experiences
by JFogerty
Wargaming has announced the winners of their International Ural Steel Championship 2012 finals, which were held in Moscow on September 16.
by MissyS