Star Trek Online News – Season 13 Launches April 25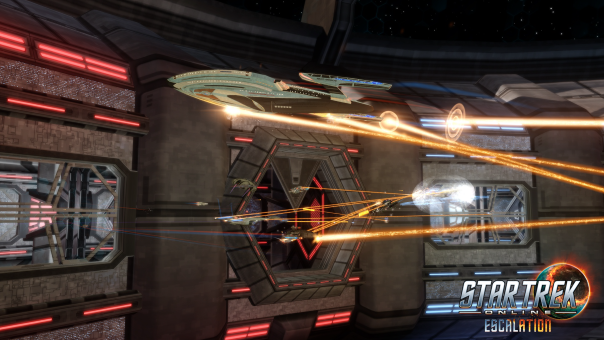 Perfect World and Cryptic Studios have announced Season 13 – Escalation for Star Trek Online.
Season 13 will launch on April 25 for PC (and on consoles at a later date). The update will send players on another mission to assist the Lukari in discovering their origins and defend against the Tzenkethi.
Season 13 – Escalation will also introduce the new War Games system, which pits two teams of five players in head-to-head battles in competitive PvE scenarios. As part of this update, a new Player Potential system will be added to help match players of similar skill together, along with a new reputation with class specific ship and captain gear. Captains can mix and match new gear they earn from any class and also have the option to specialize. To support the new War Games system, a full rebalance pass has been made to ground and space combat to ensure that no matter what choice captains make when outfitting their skills or ship, it isn't a wrong one.
Next Article
Lekoolgames immensely popular game Warlord Saga is a Journey based on the historical novel Romance of Three Kingdoms. The story (part historic...
by Mikedot
Daily dose of MMO news with World of Warcraft, Rift, The Secret World and more.
by MissyS
Zero Point Software today released its second co-operative campaign map.
by MissyS