Star Trek: Alien Domain Open Beta Now Live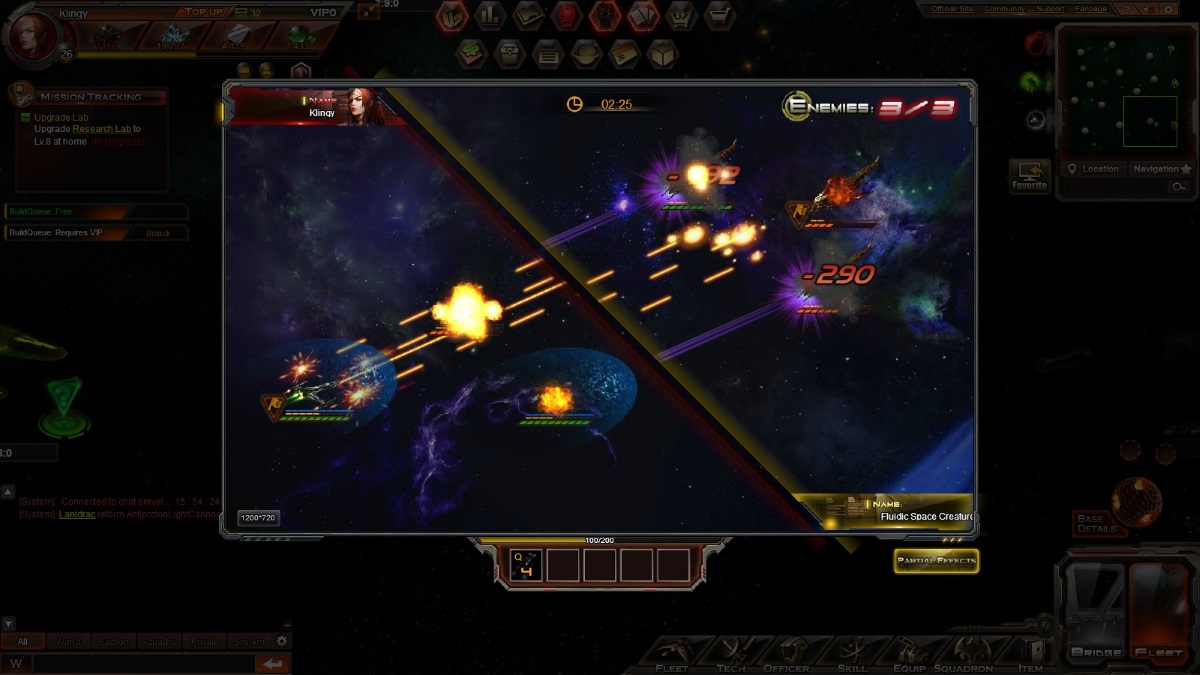 GameSamba today announced the beginning of open beta service for the free-to-play online strategy game, Star Trek: Alien Domain™.

Taking place many years after the events of Star Trek: Voyager™, Star Trek: Alien Domain™ follows players as they take on the role of a Federation or Klingon captain trapped in the unexplored realm of fluidic space. Players will face a variety of threats — including Species 8472 — encounter new hostile creatures and species, and be forced to contend with a war that has erupted between the trapped Klingon and Federation forces.

Now entering open beta, the game has undergone numerous updates since the previous closed beta tests began, including major new additions such as an equipment system for starships, a boss battle mode, and a stage trials mode where players can compete to conquer as many stages as possible before being defeated. Several other new gameplay features are scheduled to be released in the near future, including a new large scale PvP mode, and further enhancements to the equipment system.

For more information on Star Trek: Alien Domain™ and events surrounding the open beta launch, you can visit the game's official website at http://startrek.gamesamba.com, or follow the game on Facebook and Twitter.
Looking for something to do this weekend? Check out the best free game deals and Twitch Prime Loot!
by MissyS
Webzen has announced a new closed beta for Archlord X, going from March 18-29.
by MissyS
Dead Frontier is definitely moving in the right direction as a survival horror game.
by MissyS