SplashFighters adds Jungle level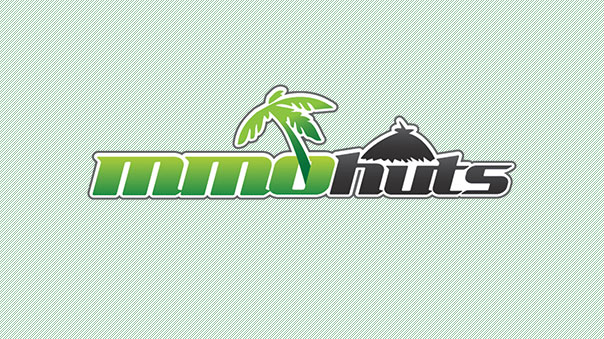 The MMO Brawler SplashFighters has launched a new major update.
The update adds a new higher resolution of 800 x 600, combined with newly redesigned UI elements. A new Gemini style for males allows players to suit up in armor and wrestle with high-tech machinery. Up to 8 players can now try the Jungle Challenge, on three difficulties, and a new beach map lets players brawl in the sand and surf.
SplashFighters is also offering daily rewards to players for a limited time, and a welcome back package to players who return after a hiatus.
SplashFighters Gameplay Screenshot
The Original Press Release:
CYBERSTEP RELEASES MAJOR UPDATE TODAY FOR SPLASHFIGHTERS ; FOR PC AND MAC; 26 MILLION PLAY 3D REAL TIME FIGHTING GAME

New Jungle level, upgraded interface, and offline mode available.

Previous users return to see radical changes and get daily giveaways this summer.

SAN FRANCISCO, CA – 15 JULY 2010 – The California-based development team of Japanese online game publisher CyberStep announced today a major update for its 3D real time fighting game SplashFighters with 26 million players worldwide.

Launched in 2008, SplashFighters has been entertaining millions of teens willing to rumble in a fast-paced console style fighting game. The action-based game has been radically improved with massive new features: a new Jungle level, an offline mode and graphic improvement such as screen resolution display, in-game cut-in effects, character stats, new accessories, special events, etc.

To celebrate this upgrade, players can win presents being offered every day this summer.
To download the game for free visit www.splashfighters.com.

The New Jungle Challenge The new Borg Style

Brawl 'em all!
The goal of the game is to knock-out your opponents using a wide range of attack moves, weapons, hand-to-hand combat, superhuman powers, etc. The game features a complete character customization system with an original skin editor, a variety of game modes and maps, and the ability to fight solo or co-op. Watch out! Attacks can come from all sides!
Fight Solo or in Co-op and if you need some training first, simply try out the new offline mode. Use your best reflexes to attack from all sides and join up to 8 players online!
Use your weapons, grab some exclusive and new items during fights! New and powerful items will be available every day during this summer.

Welcome to the Jungle!

Whether it's your first time in the popular Anime-style game or if you are a previously active player, SplashFighters has a lot to offer. New jungle challenge level is available today and it's the best way for new players to discover the super speed combat universe where users can create and customize their avatar using a skin editor, choose their own fighting style among 100,000 possibilities – take a try at the Sumo style and crush enemies with your belly!

The new Jungle Challenge Level, like already available levels, invites players to fight with up to 8 players in easy, normal, or hard mode! Get ready to rumble into the savage worlds with friends where some heavily armed enemies must be destroyed!

Playing on a daily basis even for few minutes is the necessary mean to get the chance to win items like the Cane, the Chocolate Sword, or the Water bombs, etc. Will you collect all daily items?

Fighters, come back!
Previously active players can discover and enjoy several improvements including the opportunity to play offline. Not only they can enjoy the new Jungle challenge level using their past experience to manipulate the weapons and to gain missions, but they will also discover the improved resolutions, the new game interface, and brand new items and weapons such as the Phantom Chrome Bit.

Players can check out their game stats as well to be sure they become the best Fighter alive!

To invite players to come back SplashFighters team will offer them several limited presents and items: such as Borg, one of the newest style.

For more information and to download the game for free visit www.splashfighters.com.
Next Article
Curse Eye is the latest Hyper to hit the battlefield of Hyper Universe, and they come with a double-dose of personality!
by Ragachak
Space Engineers is currently featured in the Steam Free Weekend.
by MissyS