Spirit Tales reveals lore behind Spirit Forms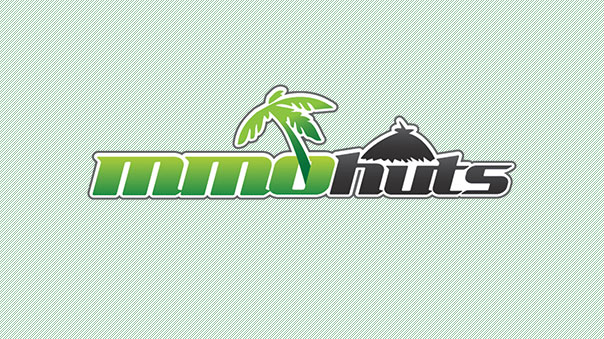 Have you been wondering what, and why, Spirit Forms (the animal-like forms characters transform into) exist in Spirit Tales? The Spirit Tales team has revealed new background information behind the game's Spirit Form System:
At the time of the formation of the great continent, when the mysterious force still moved within the fabric of the world, the Southern tribes paid homage to the Guardians of the earth. The Guardians, beloved and respected among the tribes, made their homes in the quiet recesses of the Kingdoms, where they, at the behest of their closest followers, shared their knowledge and bequeathed their secrets unto those who were worthy. As time passed, and the ancient ways that once held sway in those Southern lands faded into memory, the Guardians became more and more like the creatures of myth, and as their only remaining followers merged again into the still waters of creation, the Guardians passed purely into legend.

Seeing the plight that had befallen them swell with the changing tides, the Guardians passed into spirit, prolonging the peace and harmony that still reigned in the hearts and minds of the people. Aware at the time however, of a growing darkness that loomed in the North, the Guardians chose to forgo their return to the source of things in order to remain in the world as a strength and power in those whose heart was pure. In the tribes that continued to honor the old ways, the secrets that were imparted so many years before were somehow unearthed and reborn again under the shadow of the Northern onslaught; and in the souls of the valiant and fearless individuals that made up the Glorious Shield, the Guardian spirit was resurrected, enabling them to transform into the embodiment of their respected Guardian to vanquish all those who oppose the path to peace.
Spirit Tales goes into open beta on May 10.
Next Article
The free-to-play anime MMORPG Remnant Knights is ending the school year with a bang, introducing revamped starting zones and an improved UI in...
by MissyS
The Druids of Old School RuneScape need your help! Their annual summer ritual to protect the world from evil spirits isn't working and th...
by Mikedot
Aima Wars: Steampunk & Orcs is a 3D sandbox MMO developed by DiP Online.
by MissyS