Spirit Tales Reveals 1v5 Boss Battle PvP Trailer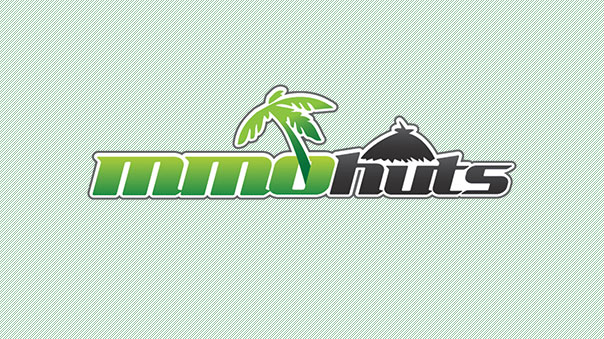 KoramGame has released a new trailer, showing off the 1v5 boss battle PvP mode set to be released soon.
One lucky (or unlucky) player gets to become a dungeon boss and face off against five other challengers.  Players must understand what the boss can do, and couple it with the unpredictability of another player controlling said boss.  The winning players will receive more powerful equipment.
Players who participate in the battles also have a chance to win various gaming peripherals and more.  The update is set to go live on June 6.
KoramGame also publishes Dragon Born.
Spirit Tales 1v5 Boss Battle PvP Trailer
Source:
Spirit Tales 1v5 Monster Boss PvP Trailer Unleashed
See the 6-player Epic Dungeon Boss Competition in Action

** FOR IMMEDIATE RELEASE **

Sunnyvale, Calif. — (May 31, 2012) — KoramGame Ltd., a leading developer and publisher of free-to-play online games, today released a trailer for the new 1v5 Monster Boss Player versus Player (PvP) that is part of the upcoming content update for Spirit Tales, a cute 3D fantasy MMORPG.

The revolutionary 1v5 Monster Boss PvP will give players the chance to compete in an epically fun battle as a massive dungeon boss, or as 1 of 5 daring challengers ready to take up arms in the face of annihilation. Comprised of a 6-player all out fight for survival, players must race against the clock to defeat their competition for a chance to obtain stronger, more powerful equipment.

Experience the new Spirit Tales 1v5 Monster Boss PvP and be entered for a chance to win gaming peripherals and more. For more information visit: http://forum.koramgame.com/thread-61331-1-1.html
Next Article
No matter which way you slice it, DOMO is lot of fun from beginning to end. It provides both innovative and unique gameplay to all avenues.
by Guest
This is an island positively brimming with magic, and with High Elves in charge, it's no surprise.
by Ragachak