Spirit Tales: New Protector Class Available on February 26th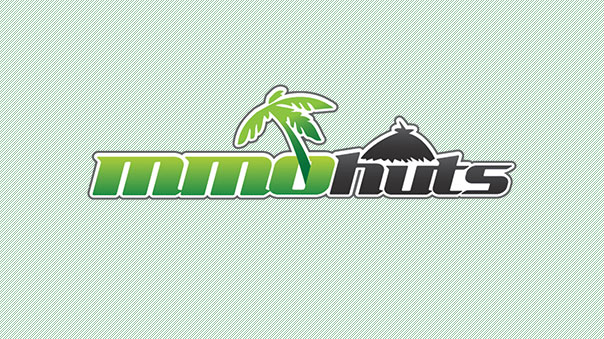 A brand-new class "Protector" will join the Lunar Fox tribe for KORAMGAME's Spirit Tales on the 26th of February 2014. A Protector brings great strength to this legendary tribe and is able to take the role of either a tank or a damage dealer.
To inherit the spirit of "Nine-tail Fox" and protect the residents of Snow Kingdom, the Lunar Fox Priest is trying his best to defend the invasion and harassment of the north alliance. But he still can't stop them. To turn the tables, Lunar Fox Priest has ordered the "Protectors" to join the Glorious Shield, in the hope that they can improve the situation of the south alliance army.
The new class "Protector" has made up for the disadvantage that the original Lunar Fox classes "Sorcerer" and "Assassin" can't tank a boss. A Protector is the only tanking role that can heal himself. He needs no materials but MP to create orbs, which can restore HP/MP and add Buffs for, himself. As players level up, they can change to 2nd classes – "Crusher" and "Medicator", and 3rd classes -"Annihilator" and "Redeemer", which focus respectively on tanking and dealing damage.
More information about Spirit Tales, including client download and sign up, can be found at http://st.koramgame.com.
BANDAI NAMCO Games Europe S.A.S announced today that RIDGE RACER DRIFTOPIA's open beta will be finished in 60 days. The leading developer an...
by Mikedot
3015. A thousand years from now, humanity thrives in the galaxy, expanding far beyond its home Earth.
by MissyS
Valofe has announced that as of the 21st, in less than a week, more than 50,000 users have applied for Legacy of Atlantica's Pre-Registra...
by Ragachak