Spirit Tales Announces 1v5 Monster Boss PvP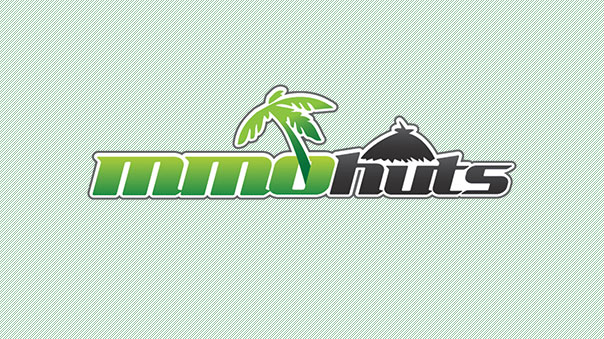 KoramGame has announced a new PvP mode for Spirit Tales, coming June 6.
The new game mode, 1v5 Monster Boss PvP, offers a six-player competition in which one player takes on the form of a dungeon boss, while the other five players challenge them to a fight. The mode will be time-based, and will reward more powerful PvP equipment than players have yet seen.
As a celebration, players who participate in this mode will be entered to win some limited edition gaming gear (once the mode is out).
Spirit Tales "1v5 Monster Boss PvP" Gameplay Screenshot

Source:
Spirit Tales Revolutionizes PvP Action on June 6

Become an Epic Dungeon Boss and Unleash Havoc on 5 Challengers

Sunnyvale, Calif. — (May 24, 2012) — KoramGame Ltd., a leading developer and publisher of free-to-play online games, today announced that Spirit Tales, a cute 3D fantasy MMORPG, will launch its revolutionary 1v5 Monster Boss Player versus Player (PvP) on June 6, 2012. This exclusive new feature will give players the chance to compete in an epically fun battle as a massive dungeon boss, or as 1 of 5 daring challengers ready to take up arms in the fight for survival.

Spirit Tales 1v5 Monster Boss PvP goes live on June 6 and will include the following features:

6-player competition – Take the form of a dungeon boss and destroy your competition, or become a challenger to take an epic stand against the destruction.

Race against the clock – Survive the onslaught in this time-based struggle, regardless of which side you choose.

Increased rewards – Reap the benefits of battle and obtain stronger, more powerful PvP equipment.

"The upcoming addition to our PvP system is just another way Spirit Tales looks to revolutionize the MMORPG genre," said Yann Wang, General Manager. "Gamers have always longed to play as the big bad boss, and very few games even offer this option. Not only will our players be able to transform into a dungeon boss in our 1v5 Monster Boss PvP, but they will also be able to compete against their friends as one."

Experience the new Spirit Tales 1v5 Monster Boss PvP on June 6 and be entered for a chance to win gaming peripherals and more. For more information visit: http://forum.koramgame.com/thread-61331-1-1.html
RIFT, Trion Worlds' fantasy MMORPG known for its massive battles and unique class-building system, celebrates its five-year anniversary toda...
by MissyS
Mu Origin is not some random mobile game with a skin splashed onto it.
by DizzyPW