Space Engineers Releases New Update and Decorative Pack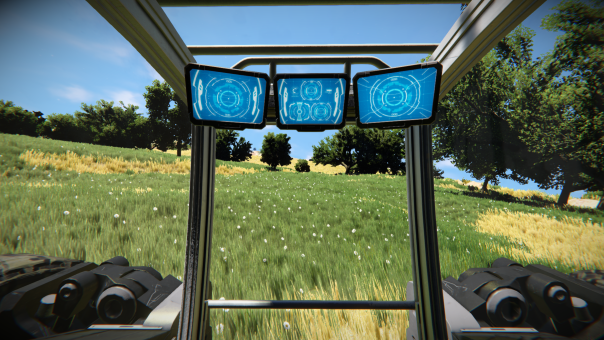 Space Engineers released a new update that offers both an optional Decoration Pack, and some seriously cool technology. In this new update, players will receive all-new functional cockpit LCDs, with customizable screens. This also comes with a Replay Tool, which can be used to set up animated scenes. Players will also receive new random encounters, Steam Trading Cards, badges, and backgrounds. This update also has a wealth of bug fixes, optimizations, and improvements, regardless of whether or not you purchase the optional pack.
The Decorative Pack comes with new decorative blocks for designing and customizing your spaceships, vehicles, and space stations. This is 3.99 USD (or the Steam equivalent). This bundle comes with 14 new blocks. This includes Console Blocks (projects blueprints for downscaled ships/stations), and are fantastic, functional LCD panels. Also offered in this are Industrial Cockpits, in both small and large grid versions to make creations look better. These offer unmatched visibility and let engineers experience the world around them in a greater scope.
Bungie reveals a new video showcasing Destiny's gameplay in The Devil's Lair.
by MissyS
Probably the biggest and most surprising part of this year's NYCC was the presence of VR technology.
by Mikedot
Funcom's The Secret World is offering its players a new chain of events called The Whispering Tide. In these events the whole community j...
by MissyS