Soul Master Shutting down Nov 16. Relaunching 6-8 Months Later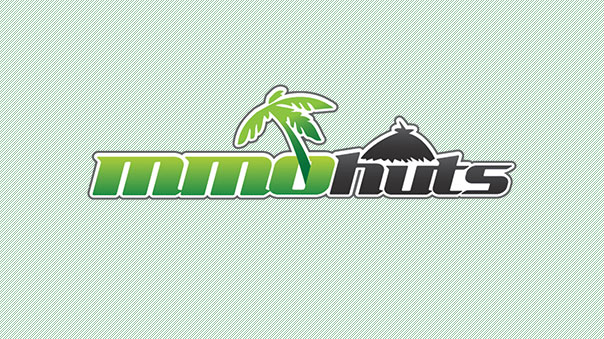 GamesCampus announced recently that Soul Master, the 3D fantasy action MMORPG that mixes action and strategy elements, will be shutting down on November 16. The shut down is expected to be temporarily, as GamesCampus pledged to relaunch the game 6-8 months after it shuts down as a completely redeveloped game with more content, less bugs and better gameplay. It's always sad to see an MMORPG shut down, but in this case, Soul Master will be coming back s a bigger and better game.
Soul Master Screenshot

GamesCampus also publishes Legend of Edda, Asda Story, Drift City, Heroes in the Sky, MLB Dugout Heroes and Shot Online.
Source:
Dear Soul Master Community,

Soul Master game service got off to a great start despite a large number of issues that have had to be resolved over the past 3 months, however it has been determined that the game's existing content and in-game systems are not sufficient to meet our standards in both the direction we feel game development should go and the quality of the experience we feel is deserved by the player community. 

As such we are saddened to announce the closure of Soul Master service and game servers on November 16th, 2010.

Soul Master is expected to return to GamesCampus in a vastly improved form in roughly 6 ~ 8 months, and is tentatively scheduled for release in the summer of 2011. During the intermediary period the game will be completely redesigned and redeveloped in every aspect, while maintaining the unique spirit of the game which is the reason you all have continued to play since launch. As the most basic structure of the game is the issue for closure, including in-game systems such as the methods of leveling and character advancement, the functionality of equipment and related systems, etc., the return of Soul Master's brawling combat will be as an entirely new game more focused towards MMO-style character progression. Due to the scope and extent of the work being done we are unable to maintain game service and servers for the existing version, and cannot implement the changes necessary for an improved game experience into the existing client. The changes may require a database wipe if the previously existing game content cannot be reconciled with the new systems, however we'll be announcing details as we come closer to determining that based on ongoing development work.

Compensation Policies and Item Mall Closure

The item mall will remain open until November 9th, 2010 to allow any players that wish to make final purchases over the next week the opportunity to do so. Compensation policies for all players that made purchases from the Premium Shop will be announced alongside the mall's closure. We encourage you to try some of our other games over the next 6 to 8 months while waiting for the game's return in Summer 2011. We will also be providing compensatory item packages available for redemption in several of our existing titles including Asda Story, Legend of Edda, and Drift City; with the CC value of the items being determined by the level of your highest Soul Master character.

Please keep an eye on the News section of the Soul Master website for further information over the coming weeks with details and instructions regarding both Campus Credit and item compensation as well as a number of special in-game events for the last 2 weeks of game service.

We would like to sincerely thank each and every one of you for both your continued interest and enthusiasm with the game over the past few months, and your support and time has created an amazing player-community. We look forward to creating a game worthy of your continued support in the coming months, and hope to see you all in the spiritual successor to Soul Master when it is released around the summer of 2011.

– Soul Master Support Team
Next Article
Dinosaurs, undead and the evil servants of Acerak breach the walls of Port Nyanzaru, in the console version of Neverwinter.
by Ragachak
Jagex is celebrating the first-year anniversary of the full-commercial launch of RuneScape on mobile platforms.
by MissyS
AbleGamers Charity announces the seven winners of this year's Accessibility Awards.
by MissyS