Soul Master Knight, Priest and BearCat Units Screen Shots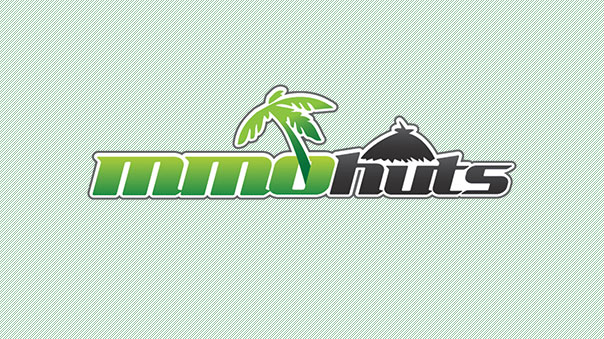 Soul Master, upcoming MMO Action-RTS-RPG from GamesCampus, has released a new set of screen shots. The screenshots, shown in the gallery below, show off the first four tiers of the BearCat, Priest, and Knight units.
The first closed beta test for Soul Master will begin in July. The game features RTS elements on a 3D battlefield that also utilizes players abilities to fight in an action-RPG setting. Maps will include PvE and PvP missions, including quests and storyline. So far, the game's looking interesting, and time will tell how these elements blend together in an MMO.
The Original Press Release:
GAMESCAMPUS RELEASES NEW SCREENS OF THE UNITS AND SKILLS IN ITS UPCOMING MMORTS, SOUL MASTER

Sunnyvale, Calif. (June 22, 2010) Leading online game publisher, GamesCampus.com  (www.GamesCampus.com), today released new screen shots for its genre-bending, free-to-play MMORTS, Soul Master. Soul Master arrives summer 2010, with the first CBT scheduled for July. The new screen shots show off the tier 1-4 units of the three classes that will be available in the upcoming closed beta test.

Get more information and follow the latest updates at http://SoulMaster.GamesCampus.com.

About Soul Master
Soul Master will feature a unique combat system that will allow players to create structures, progress through technology trees and produce and command units–all while developing a persistent character of
their own.  With resource-driven RTS combat, Soul Master allows players to create defensive towers, barricades, resource harvesting structures, and unit production facilities while progressing through
simplified, traditional RTS tech-trees that let players focus on strategic, active gameplay in both Team and Free-for-All PvP.

Soul Master includes rich item customization systems that enable players to acquire unique stat and skill bonuses both for their personalized avatars, as well as their RTS buildings, production capabilities, and controlled units.

In addition to the robust PvP content, Soul Master features a wide range of PVE scenario modes such as defending objectives, escort missions, co-op challenges, boss raids, and AI RTS battles.

With fast paced combat that combines the high-speed action of a  character vs. character brawler– and the tactical elements of a squad-based RTS — Soul Master sets out to take the very best of both
worlds and merge them into a genre unto itself.
For more information on the game and to follow the latest updates, visit http://SoulMaster.GamesCampus.com
Next Article
Previously revealed during the RWBY Panel at RTX on July 5th, the collaboration with Knights Chronicle and Rooster Teeth's RWBY starts to...
by Ragachak
Gaijin Entertainment has released the full original War Thunder soundtrack to fans (http://warthunder.com/en/soundtrack). Split into two album...
by Mikedot