Soul Master announced by Gamescampus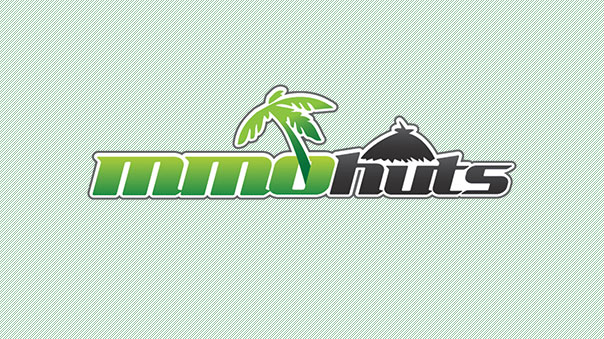 Gamescampus has announced a new MMORTS joining their list of games (which currently includes Asda Story, MLB Dugout Heroes, and Manga Fighter) : Soul Master.
Soul Master's combat system will be a mix of brawler and real-time strategy based on resources built by the player in RTS technology-trees. Customization will be available both for characters and the buildings and units offered in the RTS gameplay. It will also offer both team-based and free-for-all PvP.
Soul Master looks to be comparable to Grand Fantasia, Atlantica Online, or other fantasy RPGs but with an RTS twist.
Screenshots:
The Original Press Release:
GAMESCAMPUS ANNOUNCES NEW GENRE-BENDING MMORTS, SOUL MASTER

Upcoming Massively Multiplayer Online Real Time Strategy Game Takes The RTS Genre To A New Level With Complete MMORPG-Style Control Over Characters

Sunnyvale, Calif. (March 18, 2010) – Leading online game publisher, GamesCampus.com (www.GamesCampus.com), today announced its new genre-bending, free-to-play MMORTS, Soul Master. Developed by NPluto, Soul Master is an addictive new game that takes the innovation behind customizable "Hero" units in the RTS genre to a whole new level by allowing players to have complete MMORPG-style control over their characters. The game will enter Closed Beta Testing in June of this year. For more information on the game and to follow the latest updates, visit http://Soul Master.GamesCampus.com.

"Soul Master is unlike anything else currently out there and definitely what players have been waiting for," said David Chang, EVP of Marketing and Business Development for GamesCampus. "We spotted an opportunity to bring this truly unique and fun MMORTS online experience to our GamesCampus.com players and we took it!"

Soul Master will feature a unique combat system that will allow players to create structures, progress through technology trees and produce and command units-all while developing a persistent character of their own. With resource-driven RTS combat, Soul Master allows players to create defensive towers, barricades, resource harvesting structures, and unit production facilities while progressing through simplified, traditional RTS tech-trees that let players focus on strategic, active gameplay in both Team and Free-for-All PvP.

Soul Master includes rich item customization systems that enable players to acquire unique stat and skill bonuses both for their personalized avatars, as well as their RTS buildings, production capabilities, and controlled units. In addition to the robust PvP content, Soul Master features a wide range of PVE scenario modes such as defending objectives, escort missions, co-op challenges, boss raids, and AI RTS battles.

With fast paced combat that combines the high-speed action of a character vs. character brawler- and the tactical elements of a squad-based RTS – Soul Master sets out to take the very best of both worlds and merge them into a genre unto itself.

For more information on the game and to follow the latest updates,
visit http://Soul Master.GamesCampus.com
Next Article
The launch of a new MU title is coming later this month, in the form of browser game MU Ignition.
by Ragachak
It's time to go to Interstellar Tortuga, folks! Battlecrew: Space Pirates is on the way.
by Ragachak
Gravity Interactive, a publisher of exciting massive multiplayer online role-playing games (MMORPGs), announced today that it has unravelled t...
by Mikedot