Soul Captor will offer browser version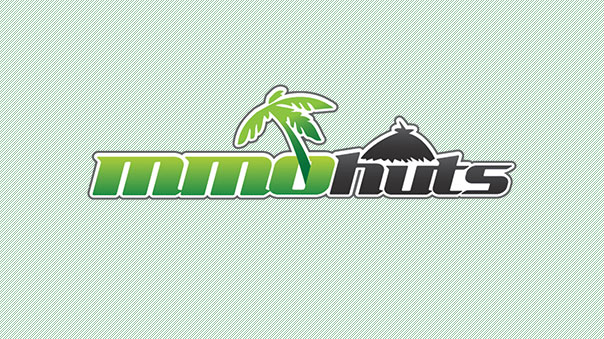 Gamania (beanfun!) has announced an agreement with Kalydo to bring Soul Captor to the browser.
Soul Captor will be available through a downloaded client or instantly through a browser plug-in when it arrives on the beanfun! portal later this summer. Kalydo's technology allows players to stream the game's client as they are required for players, rather than downloading the entire game at once, saving time and hard drive space. Kalydo has also been used to bring Runes of Magic to the browser.
Gamania also publishes Lucent Heart and Bright Shadow.
Soul Captor Trailer
Source:
GAMANIA SIGNS KALYDO AS STREAMING TECHNOLOGY PARTNER

Soul Captor to Get In-Browser Kalydo Powered Streaming

IRVINE, Calif. – April 25, 2012 – Gamania Digital Entertainment announced today that it has signed Kalydo to bring its revolutionary streaming technology to its upcoming free-to-play MMORPG, Soul Captor. Using Kalydo, players will be able to choose between playing Soul Captor via a downloaded client or streaming the same game within a browser – without sacrificing performance.

Kalydo's streaming technology makes high-end game engines instantly playable from within a browser after only downloading a light plugin. Depending on what the player is doing, the intelligent Kalydo technology detects and seamlessly loads the parts of the game that are required. For beanfun! members, this means that after signing up, players will be able to quickly jump in and play without waiting for a large download to complete or wasting valuable hard drive space – offering a hassle free, on-demand gaming experience.

"We're excited to work with Gamania on Soul Captor and possible future titles as they have a great product pipeline," said Chris van der Linden, VP Integrations Worldwide/Co-founder at Kalydo. "With our technology the user experience for these already amazing games will be even better. In addition, the developer and publisher will enjoy the benefits of easier global game operation and full spectrum metrics to drive their game."

"Soul Captor is a key title for us this year and Kalydo offers us a secondary way to distribute the game to our player base. It also enables us to cut costs on player acquisition by decreasing the barriers to entry," said Spencer Chi, director of New Game Development at Gamania. "We are very much looking forward to seeing the first results after the launch of Soul Captor using Kalydo technology, and we are confident that it will help to achieve our goals this year."

Soul Captor is scheduled for release this summer on Gamania's beanfun! platform. Players who want to participate in the forthcoming closed beta test can do so by visiting the Soul Captor teaser website www.soulcaptoronline.com.

Like us on Facebook https://www.facebook.com/soulcaptorenglish, follow us on Twitter https://twitter.com/SoulCaptorEN or +1 us on Google+ http://gplus.to/soulcaptorenglish to join the community and receive the latest news and gossip!
Next Article
Above and Beyond Technologies announces reaching more milestones in the funding for The Repopulation.
by MissyS
Studio Wildcard announced today that on Friday, April 15, at 12 pm EST, will mark the end of the first month's Survivor League.
by MissyS
Masthead Studios, a leading independent game developer, today introduced new arena in their online shooter Guns and Robots.
by Mikedot