Sony Online Entertainment Announces Bullet Run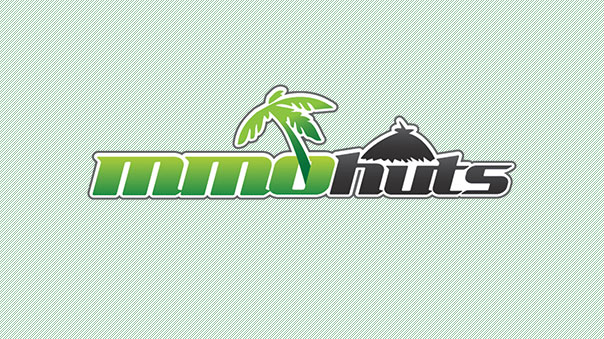 Sony Online Entertainment has announced that it will be publishing Bullet Run, Acony's MMOFPS previously known as Hedone.
Bullet Run is set in the future, where players battle in a reality TV gameshow to showcase their battle skills, style, and attitude to earn fame and glory. Death isn't even a setback – slain contestants will be reincarnated with Synth technology to battle again in their favorite arenas. Players will be able to enjoy multiple arenas and game modes, plus customizable weapons, a wardrobe, accessories, decals, active reload, eight kill skills, character progression, and more.
Sony Online Entertainment also publishes EverQuest and PlanetSide.
Bullet Run Gameplay Screenshot

Source:
Sony Online Entertainment Melds the Worlds of Entertainment and Gaming With Bullet Run, a High-Energy First-Person-Shooter
New Free-to-Play Shooter Developed by ACONY Games Will Soon Make its Premiere on PC With Customization and Persistent Online Multiplayer Gameplay

SAN DIEGO, May 22, 2012 /PRNewswire/ — Sony Online Entertainment LLC (SOE) today announced that it will be challenging gamers to battle to the death in Bullet Run , the online game company's upcoming new free-to-play first-person-shooter (FPS). Developed by ACONY Games and available later this summer for the PC, Bullet Run is a team-based multiplayer game that puts players in the ultimate reality TV game show, where contestants showcase their deadly talents in the name of fame.

"While our games portfolio continues to grow across many different genres of online gaming, the addition of Bullet Run brings an entirely new level of entertainment to the gameplay experience for both the free-to-play community and fans of first-person-shooters," said Christopher Sturr, Executive Director of Business Development and Corporate Strategy, Sony Online Entertainment. "The game promises a high-energy persistent combat experience that few FPS games have obtained, while also lowering the barriers of entry for more casual players looking for a unique gaming experience."

Set in the near future, the game features the hottest new reality TV game show, Bullet Run, where performance is everything – simply gaining the kill does not win your character fame. Style and attitude, combined with a hair trigger and cat-like reflexes, will bring contestants the fame they crave. Players, also known as "Contestants," battle to the death with ammo, weapons and attitude. With fame on the line, an array of customization options will allow players to create unique looks for their characters and ensure the style system spotlight is on them. Matches take place in a variety of settings, each of which provides a different mix of tactical options, play styles and equipment options. Through a revolutionary "Synth" technology, these reality stars will die, re-incarnate into a new body and jump right back into the action until the match is complete. Death becomes a mere setback as players compete for fame and glory.

"We are excited to bring players what we think will be the best FPS experience in the PC free-to-play market," said Andre Herbst, Founding Partner and Marketing Director, ACONY. "We designed Bullet Run with the same quality and attention to detail as a AAA retail product but focused on making it a great game experience for a full range of players regardless of their skill level."

"We believe the sexier, media-driven storyline sets it apart from other FPS games and will continue to attract new players who might be tired of the same military shooters," added Frank Trigub, Founding Partner, ACONY.

Bullet Run brings the best elements of the FPS genre together with unique levels of immersion and character progression, creating a fully-customizable, persistent gaming experience. With six Synth Arenas – from oil rigs and jungles to abandoned shanty towns – the game focuses on individual character and weapon advancement and progression. Through their showmanship, players will have the opportunity to unlock and/or purchase new weapons, weapon modifications and attachments, wardrobe items, accessories, and custom weapon decals – all contributing to thousands of possible combinations for individualization of their characters.

KEY FEATURES:

FPS Meets Free-To-Play – Free for download for the PC. Additional content is available for purchase in the in-game marketplace.
Reality TV Game Show Storyline – Players will have to fight for stardom or settle for 15 minutes of fame. Cameras and commentators capture all the intense FPS action, where style and showmanship earn "Heat" and fame on the road to stardom.
Eight Kill Skills – Unique abilities can be trained and unleashed during combat. Each brings in cutting-edge technology for players to use in their match and are unlocked as contestants earn Heat. These include damage heals, berserker mode, enemy-trapping robots, aerial ammo attacks, devastating mini-gun action and more.
Active Reload – Bullet Run moves fast, and your guns need to load even faster.  The game offers an Active Reload feature.  When you hit 'reload,' a circular interface appears. If you hit it just right, your weapon loads much faster.  But be precise, if you don't hit the mark, your gun will jam.
Six Killer Arenas – A thrilling assortment of game maps for players to explore and dominate including industrial landscapes, tropical islands, desert wastelands, and more.
Fast-Paced Multiplayer Combat – Up to 20 contestants can battle on each episode in one of two game modes: Team Deathmatch or Dominion.
Character Stylization – Players have access to hundreds of 'vanity' items to customize their characters and style, earning boosts and experience points in the in-game Style system.
Weapon of Choice – Thousands of potential combinations per weapon from silencers and muzzle brakes to scopes, stocks and more allow players to fine-tune their weapon to match their game play preferences. Additionally, weapons decals and paint jobs will provide players true personalization.
Bring on the Heat – In-game progression is rewarded through exciting play; the more Heat, the more fans. The more fans, the more players level up their Fame. Taunt, slay, and humiliate opponents, increasing Heat and unlocking new skills and weapons.
Character Progression – Gain access to unique items and weapons as your character advances to new levels of fame (experience); you can also earn in-game currency to help improve and learn new skills.
Killing Community – Add friends, join them in matches, and chat privately via the ComCenter.
Additional Features – Nemesis System to identify the contestant constantly blocking your path to stardom; Taunt System with custom animations to help pump up the crowd; Quickplay option; Reload minigame, and more.

Bullet Run is currently in development by ACONY Games and will be available for the PC later this summer. To register for the beta and for more information, please visit www.bulletrunthegame.com.
Next Article
BANDAI NAMCO Games America's free-to-play action game, Rise of Incarnates is now available on Steam Early Access. Packed with a diverse libr...
by Mikedot
East Legend revolves around a re-imagining of the journey to the west story where you follow the exploits of a priest who meets Goku.
by Ojogo
I Got Games (IGG), maker of critically acclaimed mobile and browser games, has released a trailer teasing new content for its most famous stra...
by Mikedot