Solstice: Reborn shutting down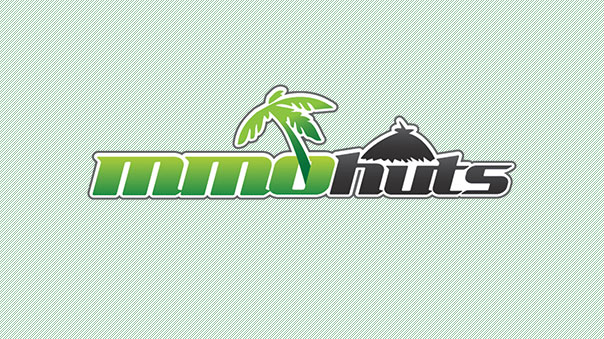 Solstice: Reborn, the revised form of Secret of the Solstice, has announced its shut down on November 16.
Secret of the Solstice has been live with Outspark for three years, and the shut down comes as a mutual agreement between Outspark and the game's developer, DnC, to not renew its publishing contract due to lack of resources to grow the game.
The game will shut down during its normal weekly maintenance on November 16. Character data might be transferred to another publisher, but a final decision has not yet been made. Outspark has agreed to make a safe back-up copy of the data for any possible future migration. The game's store has already been shut down, and players will be compensated a portion of their Sparkcash for any purchases made from August until October.
Outspark also publishes Luvinia Online and Fiesta Online.
Secret of the Solstice Gameplay Screenshot

Source:
Hello Xenians,
Over the last 3 years we have fought hordes of monsters, defended Xen from countless invasions, cursed the Blacksmith for taking our Xens, and laughed at the most ridiculous emotes and costumes ever seen. That is why it is with great sadness that we announce the closing of Solstice: Reborn. This difficult decision comes after many weeks of discussion and debate; in the end, both DnC and Outspark have agreed to not renew the contract this November. There are many reasons for this decision, but the main reasons pertain to lack of available resources to progress the game farther.
On November 16th Solstice: Reborn will close its doors during weekly maintenance. We are currently discussing possible migrations of characters and accounts to another version of Solstice with the developer, but this discussion is still in the stages of infancy; more information may be available at a much later date. All character information including names, levels, items, inventory and so on, will be backed up and preserved for future reference, possible migrations, or any other possible future need for said data.
We will be taking down the Solstice: Reborn store today, October 21. We will be compensating players for recent premium item purchases. This compensation will begin on November 1 and will be finished on November 16. Please check the information below for our compensation policy:
Purchases made in August 2011 will receive 20% of the Sparkcash value spent.
Purchases made in September 2011 will receive 30% of the Sparkcash value spent.
Purchases made from October 2011 onwards will receive 50% of Sparkcash value spent.
In-game events will continue as normal, with special farewell events running from November 11 through the final event on November 16. We hope you will join us for these special events.
Again, we here at Outspark and at DnC thank each and every Xenian for over 3 years of fun and discovery,
~Outspark, and DnC
Next Article
gumi offered their first look at their upcoming JRPG, Brave Frontier: The Last Summoner, which will hit Western Territories in the Summer.
by Ragachak
Nutaku.com announced the North American launch of Hero Zero, a free-to-play superhero browser game.
by MissyS
Wargaming, the leading free-to-play MMO developer and publisher, announced today that the highly anticipated flight combat MMO title, World of...
by MissyS