SOE Reveals Starting Zones for Dragon's Prophet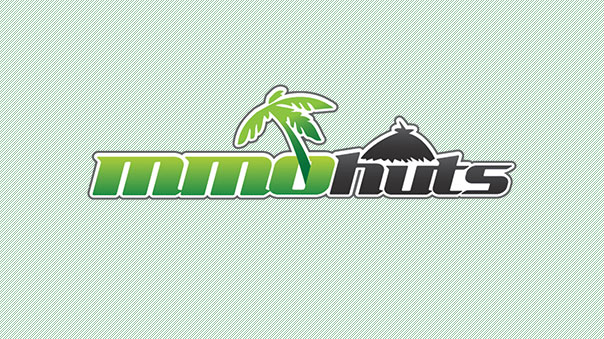 Following their Osiran army enlistment, new players will choose one of two starting areas to begin their journey to become the Dragon's Prophet and unravel the mystical world of Auratia's twisted tale of corruption. Today, Sony Online Entertainment (SOE) has released details for both starting areas: Bakra and Satuma. Each starter zone features picturesque scenery and hundreds of quests suitable for players up to level 30.
BAKRA
Dragon's Prophet's central starting region is an island called Bakra. Teeming with all manner of monsters including wolfmen, trolls, wild dragons, and cunning goblins, Bakra will make life hard even for the most ferocious of adventurers.
Located in northern Auratia, Bakra has been affected both environmentally and sociologically by the First Dragon War, with much of the region shattered by a spectacular fight between two legendary dragons. Steep gorges, gigantic waterfalls, and once-mighty cities have fallen to ruin among the zone's grasslands and forests. The island can be divided into five areas and features three bustling cities; each considered centers for trade and mining. The mining town of Fatoia serves as an important junction for the metal industry, since mineral ores are not only mined but also distributed and traded. With its airships and cable cars that haul both goods and passengers, Fatoia has steadily become a key hub for transport and trade. In Siberna, townsfolk have flawlessly adjusted to the quiet rigors of mining life; however, nearby Omati Gorge poses a threat to Siberna with its multitude of deserted mining pits, which are now inhabited by wild dragons.
SATUMA
Satuma, located in Mangard, which forms the western part of Auratia, is a large plain filled with lakes and rivers and surrounded by high mountains. Water is an important element in the life of Satuma, with many villages populated by fishermen.
During the First Dragon War, numerous battles were fought in Satuma, each changing the wide plains a bit more, eventually turning it into a massive natural lake where all the main rivers in Mangard meet. Notable villages include Hunak, which is located just above the Kylar Abyss, the point where all the rivers in Satuma meet. To the east of Hunak lies an ancient and lush forest, the Ayanah Forest, which is the main source of construction materials in the area but also shelters fierce and terrible Forest Giants. Another source of danger is the ruins of City of Deyarka, now known as the Wolfman Stronghold. Once a fortified city built by the famous evil General Deyarka, it was badly damaged during the First Dragon War and is now home to a dangerous species of sub-humans, the Wolfmen. In contrast, all players will love visiting the bustling, colorful city of Tahkar in northern Satuma, a picturesque town famous for its hospitality, colorful signs and delicious food.
Developed by Runewaker Entertainment, Dragon's Prophet is a free-to-play MMORPG that transports players to the dragon-filled, beautiful world of Auratia, where they can capture, train and ride dragons. Dragon's Prophet features an action-based combat system that gives players more realistic battle action gameplay. Set in a realm where dragons roam the land, sea and air, the game lets players align and battle with a variety of dragons as they work to restore order to the land from the evil Black Dragon that has escaped his eternal prison, and is more dangerous than ever.
Next Article
KOG Games announced that the PVP League 1 has begun for Elsword, which is an international 2v2 PVP series.
by Ragachak
From the makers of Car Simulator 2014 (PlayWay) comes a unique car building game that's now live on Kickstarter and Steam Greenlight.
by Mikedot
Bohemia Interactive today announced the official release date for the upcoming Arma 3 downloadable content pack, Arma 3 Marksmen.
by MissyS