SMITE Reveals Ratatoskr Kit on Livestream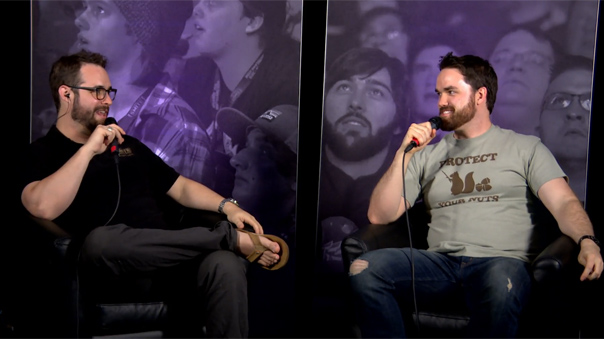 Hirez Studios livestream reveal of the next Norse SMITE god, Ratatoskr, has just come to a close, and already cries of OP are only outspammed by Oh My God! Ratatoskr brings the most diverse, wild, and unpredictable kit to the MOBA as of yet!
Ratatoskr, the sly messenger of the fabled Yggdrasil tree, brings his squirrel persona to the Battleground of the Gods with a brand new feature, a customized item. Akin to League of Legends' Viktor, Ratatoskr can choose one of two secondary stages for a Yggdrasil acorn, and one of four final tiers, customizing effects and bonuses of his skills in various ways, while changing the color stripe on his back to warn enemies.
Beyond this, Ratatoskr is as fast as they come, with a kit focused on dashing through multiple enemies, flying from ethereal tree branches of Yggdrasil as the latest "Take to the Skies" style ulti in the game, and unleashing misdirection damage attacks that are just as rewarding to land as your enemies will find rewarding to dodge.
To catch Ratatoskr's full kit, check the official reveal mini-site!
Next Article
On the eve of San Diego Comic-Con 2013, GameSamba is excited to announce that the worlds of Fullmetal Alchemist: Brotherhood and the free-to-p...
by MissyS