SMITE Patch Livestream Notes – Izanami Revealed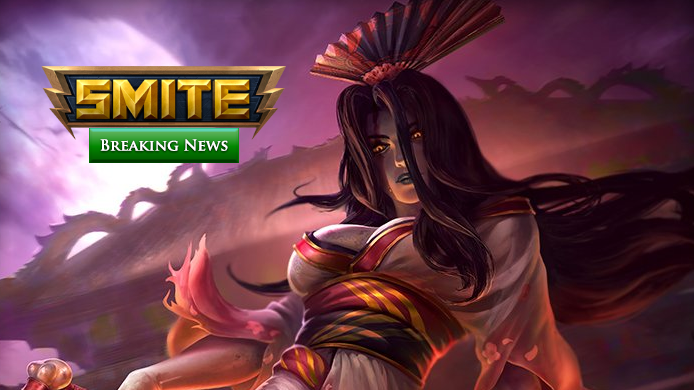 On today's SMITE patch notes livestream, Hi-Rez revealed Patch 3.16 – Final Awakening, including balance changes, new skins, and a new Japanese goddess: Izanami.
---
Balance/Bug Fixes
Relics:
Phantom – Cooldown up 140-180s. Now affects allies within 35 units.
Items:
Divine Ruin – Magic up 50-65.
Magi's Blessing – Cost Reduction 2350->2150.
Pythagorem's Piece – Cost 2600->2400. Power 70->60. Passive Aura Increased 20->30. Passive Aura lifesteal 10%->15%.
Spectral Armor – Cost Reduction 2100->1900.
Witchblade – Phys Protection up 45->60.
Season Ticket Update:
Griffindwarf Fafnir
Adanas Voice Pack
Prize Money Global Emote



God Balance Changes
Arachne: Spiders on web now showcase your mastery color.
Erlang Shen: Pin Cooldown increased from 12s-16s.
Fafnir:

Passive no longer persists after death.
Endless Greed Bonus gold reduced from 4-2.
Coerce cooldown increase from 13s-15s.

Hou Yi:

Golden Crow made him impossible to box.
Ricochet – scaling increased, base damage and bounce damage decrease.
Mark of the Golden Bow – removed 25% armor pen at rank 5. Ability now reveals all marked targets at all ranks. Duration reduced 15s-10s.

Kali: Attack animation fix.
Odin: Legendary Odin was showing wrong spears on ultimate.
Sylvanus:

Buff to ability to pressure enemy.
Verdant Growth – damage increased late game. 240 max rank.
Wisps – increased protections given.
Nature's Grasp – reduced cooldown by 2s at each level.
NEW GOD: Izanami – Hunter Class (Japan)

Weapon: Boomerang – 50% scaling to balance double hit. On hit effects only proc on first target it hits. Lifesteal AoE – 30% lifesteal to everything it hits. If boomerang hits a wall, it immediately bounces back. Procs second damage hit sooner, but loses range.
Passive: Near Death Mechanic. Gains passive bonus to %penetration (up to 15%). Caps at 20% health.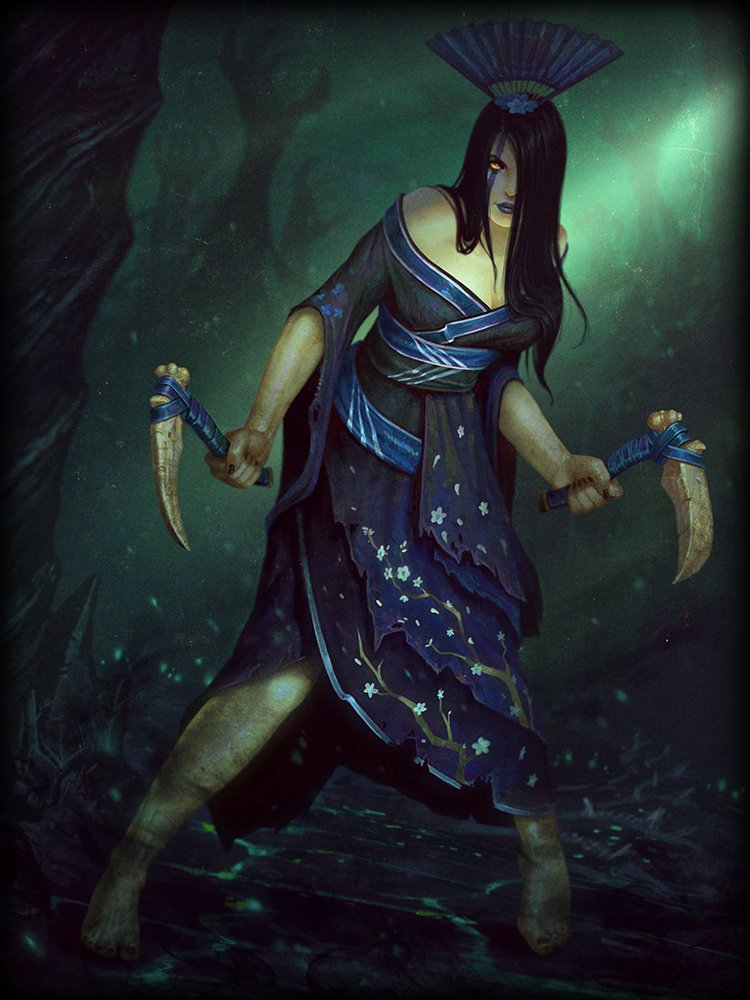 1: Sickle Storm: 6s has 100% scaling, basic attacks don't boomerang. Dramatically increased attack speed.
2: Spectral Projection: Projectile Vengeful Spirit. Passes through enemies, walls, and gods, dealing damage and slowing. If target afflicted by slow dies, permanently powers up the ability itself to give a stronger slow. Up to 3 times.
3: Fade Away: Leaps to target location and stealths halfway through the leap. Stealth deactivates if she uses an attack ability or takes damage. 5 second stealth at max level.
4: Dark Portal: Big damage slow cast AoE that silences.
Izanami will be weak in the early game, but have a strong late game. She'll have a rough time dueling without items on-line. She's very item dependent as most of her abilities are focused on her auto-attacks.
You can check out the full patch notes here!
Next Article
Wargaming, the leading free-to-play MMO developer and publisher, today announced a special World of Tanks tournament in celebration of the com...
by MissyS
Choosing to fight vampires with more than just fire, the Beastmaster combines powerful magics with immortal stopping firearms.
by DizzyPW
Aeria Games has launched a new server for Eden Eternal: Diamond.
by MissyS