SMITE Apollo's Racer Rumble Patch Livestream Recap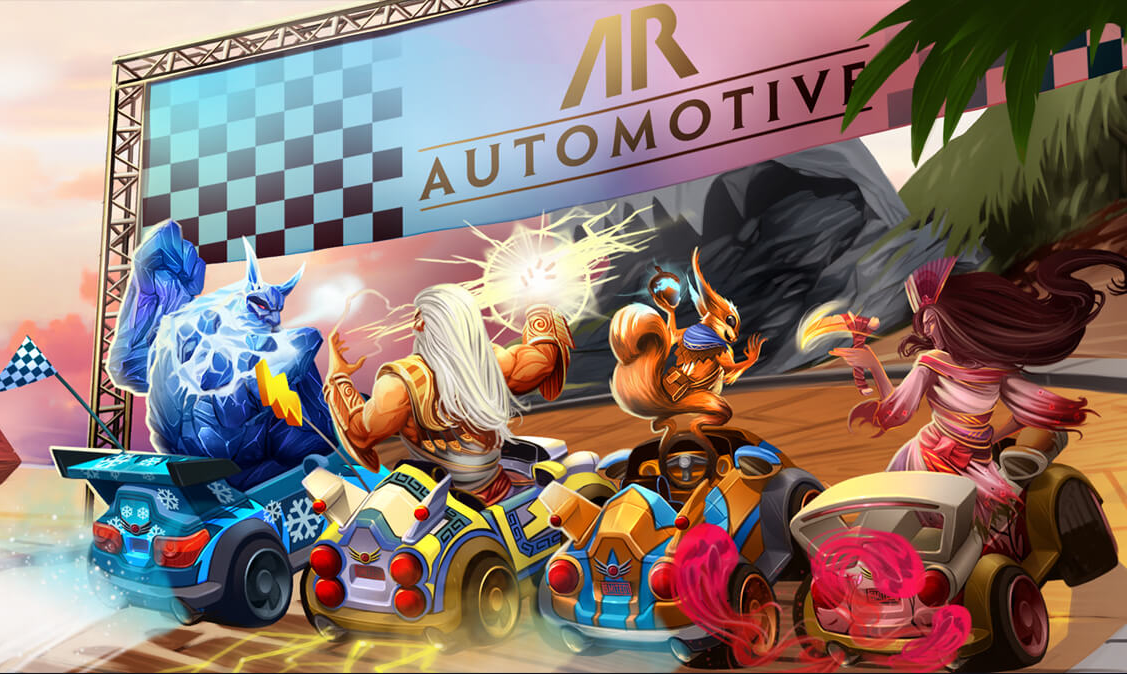 Today was another SMITE patch note reveal stream – and this one's an exciting one as Patch 4.6 includes Apollo's Racer Rumble, a new adventure mode! Check our notes on the patch stream and the screenshots from the stream below.
Apollo's Racer Rumble Mode Lowdown:

Available for next 4 weeks (April 11 – May 9, 2017 on PC, April 25 – May 16, 2017 on console)
Hitting PTS on Friday, April 7
10 Unique Cars/Gods. Cars modeled to match each god: Mercury, Sylvanus, Zeus, Ymir, Ratatoskr, Fenrir, Izanami, Cabrakan, Aphrodite, and Sun Wukong.
Each god has unique turning animations and reactions.
8 Players in race. Free for all style! No duplicate picks.
Two Total Maps from one queue: Molten Pass and Elisian Beach.
Custom Horn for each car. No VGS in this mode.
Can queue up to 5 man to race friends.
Players can drift to boost speed. Speed boost power ups on map. Pick up items from boxes just like Mario Kart. Item drop rate impacted by your position you're currently in.
Items in the race include:
Shield – CC immunity and block incoming effects
Nene Kappa – Works like a shell in Mario Kart
The Racer Bundle Includes: Apollo Skin, Pedestal, ward skin, music theme, gold key.
Progression System: Depending on how you finish, you gain progression points for an outside of game lap reward system. The better you race, the quicker you get your rewards. Should take 5 hours to complete the nine laps of rewards.
There's two additional enigma chests and a new 'awesome' chest which includes only exclusive skins! 60+ exclusive skins inside chest and you're guaranteed to get one!
After you finish the primary laps, you gain access to 10 bonus laps worth 10 gems per lap!

Freejam announces that the Robocraft Clan Party update is now live.
by MissyS
Bless Mobile, the latest mobile MMORPG from Joycity is open for Pre-Registration to players around the world.
by MissyS