SmashMuck Champions Announces Closed Beta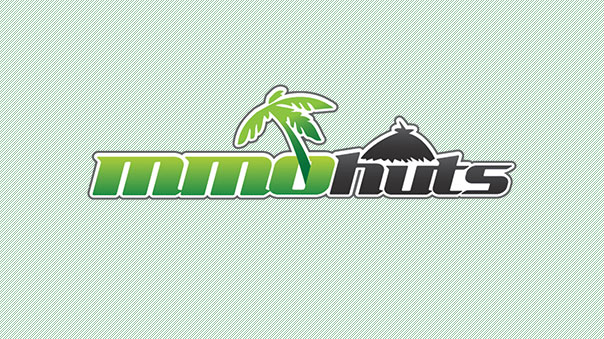 Kiz Studios has announced that the closed beta for SmashMuck Champions has begun.
Players wanting to guarantee a closed beta spot must sign up for a $5 PRO account at the official game site. The account also rewards 800 SmashBucks, Boosts, and other perks.
SmashMuck Champions is a uniquely-themed MOBA, featuring 17 customizable champions, over 600 customizable items, 10 players per game, 5 arenas, and four unique game types. You can check out the game in our First Look video.
SmashMuck Champions Gameplay Screenshot

Source:
GET SMASHED!  Kiz Studios Announces SmashMuck Champions Closed Beta

Atlanta, GA June 1, 2012

Are you looking for fast-paced action and intense arena combat?  Do you have what it takes to be a Champion?

Kiz Studios is excited to bring you the new online MOBA game, SmashMuck Champions!

"SmashMuck Champions is the action packed, accessible MOBA we all secretly wished we were playing," says Ashley Johnson, President, Kiz Studios. "Our unique graphics, zany characters and action packed combat are unlike anything else out there."

For those wishing to guarantee a spot in the closed beta, you must sign-up for your $5 PRO account at www.smashmuck.com and receive 800 SmashBucks, Boosts and more!  GET SMASHED with us today!

About SmashMuck Champions

SmashMuck Champions is an online, arena combat game that combines action, skill and strategy while offering customizable champions, weapons, teams and combat experiences.

SmashMuck Champions features:

–          Free to Play online multiplayer

–          17 customizable champions each with unique skills, weapons and attacks

–          Fast paced combat

–          Up to 10 players per game

–          5 interactive arenas

–          4 Unique gametypes

–          Over 600 customizable in-game items

–          Worldwide leagues and rankings

To follow SmashMuck Champions on Facebook click here
Next Article
Developing on their esports partnership, ArenaNet and ESL are introducing with the World Championship the largest Guild Wars franchise prize.
by MissyS
The second floor of the convention had its usual suspects showcasing their games. Bandai Namco and Capcom were both present.
by Mikedot
Pockie Ninja is preparing to celebrate its first year anniversary with a series of events for its players.
by MissyS