Skylanders™ Ring of Heroes Releases Huge Renewal Update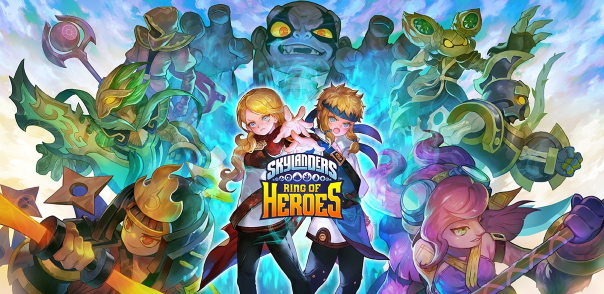 Mobile game company Com2uS announced that they've carried out a large-scale renewal update ahead of the official launch of Skylanders™ Ring of Heroes in South Korea and Asia.
Skylanders™ Ring of Heroes is a turn-based, team RPG for mobile devices that's based on Activision's IP. The game provides the fun of collecting and upgrading Skylanders with colorful and unique characteristics, as well as the pleasure of strategic battles with various skills.
With the renewal update, Com2uS has made it easier to acquire and upgrade Skylanders compared to the previous version, and the game has become a whole new game.
 First of all, the existing battle method was somewhat difficult and complicated by mixing real-time and turn-based methods, but the new team turn-based system was adopted in this update, enabling clearer and more intuitive battle. The player uses Mana shared by the team to for a strategic battle, which can result in either using up all available Mana or ending the turn voluntarily. Also, unique skills and abilities were given to the portal masters, who didn't really have a role in the previous version, according to the traits of each portal master, adding to the fun of deck composition and battle.
 In addition, while it was difficult to acquire Skylanders due to the system requiring the collection of multiple pieces to summon one Skylander in the past, users can now collect Skylanders easily through methods such as completing daily missions, and upgrade Skylanders quickly and easily in the beginning.
 Also, the systems related to equipment, summons and more have been reorganized to reduce stress and enhanced intuition and convenience so that users can immerse themselves in the game more comfortably.
 Skylanders™ Ring of Heroes is available on Google Play Store and App Store.
NHN Entertainment has released Kingdom Story: Brave Legion on iOS and Android mobile.
by MissyS
So here I am again in Plarium's latest, and in my opinion, best looking game yet, Nords: Heroes of the North.
by Proxzor
Calistoga, California – home of the Amorosa Winery Castle and the setting for the first hands-on demo of Dark Souls III. Checkout what we di...
by Zelus