Skill system detailed for Scarlet Legacy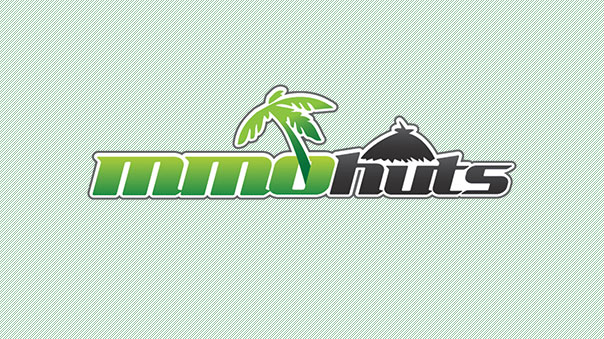 Scarlet Legacy's skill system ("Martial Arts") has now been detailed, explaining how players will get skills, talents, and stances.
Skills are the basic actions players can take based on their role, and are unlocked every even level. Skills cap at level 10. Talent trees will let players spend a talent point for each level after level 10, to earn both free and chained abilities. Players can also learn offensive and defensive stances, which max out at level five but can be improved by discovering their secrets through special means, including killing monsters.
Scarlet Legacy will be published by GamesCampus, which also publishes Heroes in the Sky, Legend of Edda, and Shot Online.
Scarlet Legacy Gameplay Screenshot

Source:
MARTIAL ARTS CLIMBS TO NEW HEIGHTS AS GAMESCAMPUS REVEALS THE SKILL SYSTEM OF SCARLET LEGACY

Upcoming Fantasy MMORPG Sheds Light On Its Martial Arts-Based Skills, Stances and More!

Sunnyvale, Calif. (June 30, 2011) – Leading online game publisher, GamesCampus.com (www.GamesCampus.com), today unleashed the details behind Scarlet Legacy's new skill system.  Fittingly named "Martial Arts", players must use their experience to train up in each of the three revealed categories: Talents, Skills, and Stances to create a character unique to their tastes and abilities. Players can sign up now for a chance to get a spot in the game's upcoming closed beta test which is scheduled to start August 4, 2011 at http://scarletlegacy.com/

Skills are the basis of the player's repertoire in Scarlet Legacy; these actions include a variety of moves good for all classes depending on which role that they are undertaking.  These abilities are unlocked simply by rising in the ranks at each even level.  Skills max out at level 10, though higher ranks need a higher level to unlock.  War Stomp, Impact Stab, and Ridicule make up just a small portion of the many skills that will be unlocked as the players become hardened veterans.

Talents unlock once a player reaches level 10 and one talent point is awarded for each level the player gains after that.  Trees contain a mix of free-floating abilities and chained abilities, where the precursor must be learned before the more advanced ability can be taken.  Talents give players the ability to customize their skills, with increased power, reduced cool downs, increased critical rates and more.  Goofed and put a talent in the wrong tree?  Most Martial Arts trainers can reset a player's talents!

Last in the training triumvirate is Stances, which are used for both offensive and defensive purposes.  While stances max out at level five, their secrets are hidden in a variety of places: hidden with monsters throughout the world, or otherwise discovered.  More information will be revealed about Stances as the game's launch approaches.
For more information about GamesCampus.com or Scarlet Legacy, please visit www.GamesCampus.com or www.ScarletLegacy.com
Next Article
Eudemons Online will re-release its 5x and 8x experience quests for a limited time at the beginning of the New Year.
by MissyS
MMOHuts's ApocaRUFF offers impressions of the alpha of Black Gold Online, a steampunk-themed MMO from Snail Games.
by MissyS
Today, SG Interactive and G4Box, Inc announced a strategic partnership to introduce their games to a global audience.
by MissyS