Sixth anniversary celebrations hit MapleStory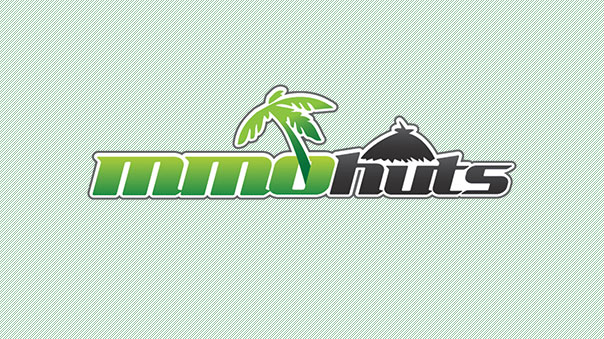 The sixth year anniversary for MapleStory arrives on May 11, and will bring an entire series of events this month to celebrate called "Jubilation."
Events will include the Dual Raid: Balloon Hunt, where two groups of three team up to pop special balloons for a chance at special items; the Sixth Anniversary Jigsaw Puzzle event to find seven puzzle pieces by completing quests; and giveaways of weapons, scrolls, pendants, accessories, and more.
Nexon notes that in the six years since its launch in North America, MapleStory players have created over 24 million characters and created over eight million accounts.
Nexon also publishes Mabinogi, Vindictus, and Combat Arms.
MapleStory Gameplay Screenshot

Source:
MapleStory Hits Eight Million Registered Users as it Celebrates Six Years of Service in North America

Nexon's popular side-scrolling MMO continues grow, setting the pace for free-to-play games

Six years and more than 24 million character creations later, Nexon's 2-D side-scrolling massively multiplayer online game MapleStory is bigger and more popular than ever. To celebrate, Nexon is rolling out a series of anniversary-themed in-game events and prizes throughout the entire month of May.

"MapleStory has had another landmark year, and its combination of compelling content and inimitable charm continues to attract new players," said Daniel Kim, CEO of Nexon America. "For the past six years, MapleStory has exemplified Nexon's commitment to servicing engaging, quality games, and we look forward to Maple World's continued success in the next six years and beyond."

MapleStory continues to break its own records as more and more players continue to fall in love with its vibrant art style, exciting action-themed gameplay and compelling lore that depicts the ongoing struggle to battle the Black Mage and his army of minions. To illustrate just how massive Maple World has grown, consider that over the past six years, MapleStory players have:

Created 24,074,342 characters
Purchased 749,320 pets
Performed 97,883 weddings
Received 5,426,694 haircuts
Traversed 14 vast worlds
Collectively created more than 143,000 guilds

Additionally, a staggering eight million accounts have been registered throughout the six years Nexon has been servicing MapleStory in North America, and the growth rate shows no signs of slowing. In December 2010, the game's massive Big Bang content update propelled the game to a new concurrent player record (136,000), nearly doubling its previous concurrency record in North America.

To celebrate the game's anniversary, Maple World has prepared tirelessly to bring brand new events and in-game items to award players throughout the Jubilation, the official name for the festivities. Players across all worlds will be able to team up with their friends to participate in events like the Dual Raid: Balloon Hunt, where two groups of three (level 13 and above) team up to pop special balloons that ultimately drop special in-game items once the balloon gauge has depleted. Maple World dwellers can also embark on the Sixth Anniversary Jigsaw Puzzle event, which invites players to seek out seven puzzle pieces awarded by completing specific in-game quests. Weapons, scrolls, pendants, accessories, and more are all up for grabs throughout this joyous Jubilation gala event.

Even more in-game prizes may become available in celebration of MapleStory's upcoming 500,000 Facebook fan milestone. With just 15,000 more "likes" needed to reach the half million fan goal, Nexon will award half a million prizes to players if the goal is met by May 11, 2011, the official date of MapleStory's sixth anniversary.

To learn more about MapleStory, or to play online, visit http://maplestory.nexon.net or "Like" MapleStory at www.facebook.com/maplestory.
Next Article
Haunted Empire-Three Kingdoms, published by ELEX, has launched for iPhone, iPad and iPod touch devices in the Apple App Store.
by MissyS
Hello Internet, welcome to another Hirez Roundup from Yours Truly! Today we're just focusing on the current/upcoming SMITE Patch.
by Ragachak
Edge Case Games, a new British games studio formed from the team behind Strike Suit Zero, has revealed its debut game: Fractured Space
by MissyS