Silkroad Unveils Survival Arena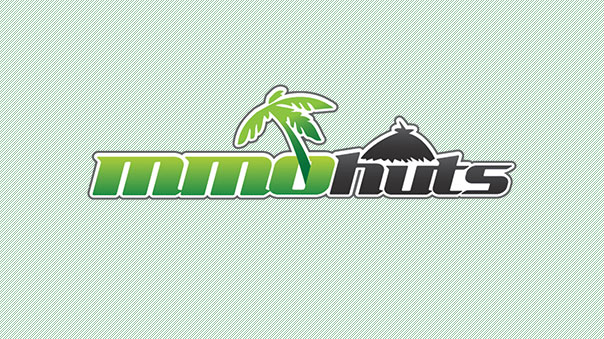 Leading online game developer and publisher Joymax will unveil their PVP update 'Survival Arena' for their world renowned MMORPG, Silkroad Online on March 19th.
One Minute to Prepare, Five To Survive!
Before beginning the new arena-style combat, players will have a short 60 seconds to prepare for the upcoming blitz, because when the bell rings it's time to fight! There's five minutes to prove your worth: overcome your opponent during that time, or forever be shamed with a tie when the seconds tick down to zero.
The Survival Arena will be open six days a week, from Monday to Saturday; Sundays will continue to be reserved exclusively for Fortress Wars. On each Monday, Wednesday, and Friday individual matches will be open for play at 2:00am, 9:00am, and 6:00pm PST (2:00am, 11:00am, and 7:00pm server time). Tuesdays, Thursdays, and Sundays will be open exclusively for team play; the league play will be open during the same short windows each day.
Be a Show-off
Numerous benefits will be bestowed upon players who elect to join in the Survival Arena, including new titles and magic buffs not found anywhere else. A new update to the title system will be also hitting Silkroad Online on March 19th to accommodate the new accolades from area combat; these additional titles will be purchased with coins earned from pvp combat.
A new arena-exclusive ranking system will also be available when the update goes live this March. The ranking board will be wiped on a regular basis, so one player won't be able to easily dominate the top spot. Rankings will be based on both the number of wins & losses a player accrues, as well as the number of points they win. Both wins and losses award player some points, so a high level of participation is key to placing on the leaderboard.
With an increasing number of RTS and FPS games focusing on short and intense match style gameplay, Silkroad Online is ready to fend off competition from other game genres with Survival Arena – its fourth mode of PVP.
Next Article
SG North (formerly G4Box), a leading international publisher of online games, today announced Go4CrossFire, a weekly tournament featuring cash...
by Mikedot
Today, the Atlas Reactor team has made two big announcements regarding the game's free to play mode, and changes to player progression.
by MissyS