Silkroad-R welcomes new players and launches design contest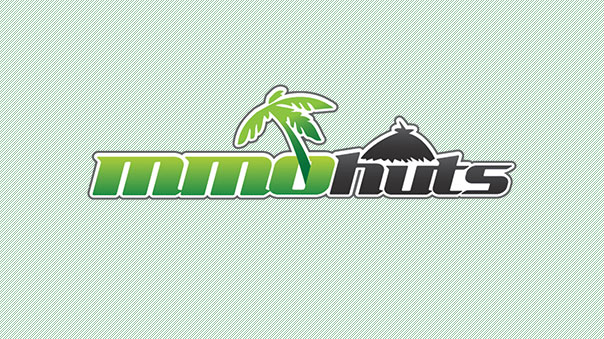 Silkroad-R and Silkroad Online have launched new events for players.
In Silkroad-R, players can get a four-part gift package that includes the New Saint Knight Outfit (level 1), the Fairy Outfit (level 30), and a secret item for the player's first Silk purchase.
In both Silkroad-R and Silkroad Online, players can design a new Fellow for the game in a contest that runs until May 16. Players must design these fellows within specific rules, and submit them to the Silkroad-R Facebook or Silkroad Online forums or Facebook. Each designer will be voted on by players, and the top three designs will be implemented into the game. Each designer will also earn their own winning Fellow.
Both games are published by Joymax, which also publishes Karma Online and Digimon Masters Online.
Silkroad Online Gameplay Screenshot
 Source:
SILKROAD-R WELCOMES NEW PLAYERS WITH SPECIAL NEW FELLOWS

Players Pit Their Artistic Talent Against Each Other To Become Immortalized!

April 17th, 2012 – Joymax, leading online game developer and publisher, announced today a bevy of events for their sister titles Silkroad Online and Silkroad-R. Contests galore begin today alongside a special gift package and much, much more! To find out more about Silkroad-R or to enter either of the current events, visit the official site at http://www.joymax.com/silkroad-r/

Silkroad-R: New Players' Gift Basket, Design A Pet

Welcome to your new home in Silkroad-R! Awaiting your auspicious arrival is a four part gift package that will help you on your way. Prizes include the New Saint Knight Outfit (given to all new players at level 1), the Fairy Outfit (earned by reaching level 30), and an extra, secret item that players will receive after their first Silk purchase. Veterans are not left out, as the "Design your fellow" contest begins today. Entries will be accepted today until May 16th, when a community vote will take place. If your creative idea is one of the three chosen, your pet will be added to the game!

Silkroad-R: Design a Fellow

Fellows are functional companions that help out players for better attack/defense, they always stay next to players. Their role in the game is understated but vital to the success of any player, and now is the perfect time to create the companion of your dreams! Design and submit a Fellow via the Silkroad-R Facebook from now until 15th of May. Once all the submissions have been examined, players will vote for their top 3 favorites from a list of 10, which will become available in the game shortly afterwards! Each designer will also be gifted their own Fellow. Join now at http://on.fb.me/silkroadr_newfellows

Silkroad: Design a Fellow

Players of the legacy title aren't being left out of the fun either! Designs will also be accepted for a new Silkroad Fellow to be showcased in Silkroad Online. Players will be challenged to ensure their designs fall within specific rules, such as being focused on either attack or defense. Once all the submissions have been received from the Silkroad Online forums and the official Facebook, players will have the opportunity to vote for their new companions. Three lucky winners' designs will be given to the Silkroad team and turned into a real Fellow inside the game for all players to enjoy, and winners will receive their design as a special thank you gift. Join now at http://on.fb.me/silkroad_newfellow
Next Article
Lord of Ultima, EA's real time simulation set in the Ultima universe, has now been launched on Aeria Games' network.
by MissyS
Rogue Factor's turn-based tactical-RPG Mordheim: City of the Damned will receive its first content update on Thursday the 11th, having su...
by Mikedot
Leading game developer and publisher of popular free-to-play MMORPGs, KOG Games announced today that the original, online action-brawler MMO,...
by MissyS