Silkroad Online prepares to launch premium server and carnival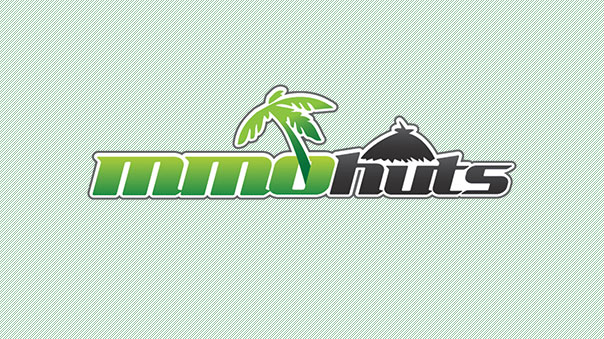 Silkroad Online's first premium server will go live tomorrow, November 15. In addition, the Carnival event will go live on all servers.
The new premium server, Genesis, will be available to VIPs only. For the first month, the server will host "Fever of Creation," and grant players a large boost in experience, SP, and drop rates that will stack with the Carnival boosts, for a total of 300% boosted experience and 200% boosted drop rate. Cash shop discounts and GM events will also run through the month.
The Carnival, on the other hand, will grant a 100% experience and SP boost for all players until December 13. The event also offers additional boosts, activities, discounts, and events. 11/12D alchemy and 12D magic item drop rates will also be boosted.
Joymax also publishes Karma Online and Digimon Masters Online.
Silkroad Online Gameplay Screenshot
Source:
SILKROAD ONLINE — BIG UPDATE AND PREMIUM SERVER TO GO LIVE TOMORROW

CARNIVAL ARRIVES TO MUCH FANFARE AND HUGE CELEBRATION

Seoul, KOREA – November 14th, 2011 – Joymax, a developer and publisher of interactive entertainment for the global market, today revealed that their new premium server for Silkroad Online, Genesis, will go live tomorrow, on November 15th.  To celebrate the launching of their first members only VIP server, Silkroad Online is also running a giant carnival for all servers including events for players of every level!  Players can head over to http://www.joymax.com/silkroad/ to register for a Joymax account and jump straight into the action!

Introducing the next server, Genesis!  For its first month, players will enjoy the "Fever of Creation" event, where all characters on Genesis will enjoy a boost in EXP/SP/Drop rates; this is in addition to the Carnival boost of experience and drop rates, giving a total MASSSIVE 300% EXP boost and a 200% Drop Rate bonus!  There will also be a variety of GM events running now until December 13th.  Players making Silk purchases for their characters on Genesis will also receive a lucrative cash shop discount until next month, so now is the perfect time to stock up on all your favorite power items.

If that's not enough, the Carnival has arrived and is ready to charm players new and old.  From now until December 13th, players can enjoy a variety of boosts, activities, sales, and much more.  First, during the carnival there is a 100% EXP/SP boost – and if that wasn't enough to get players online, there is also an attendance event where players can receive SP scrolls as well as a coveted Stat/Skill Reset scroll.

Working towards new equipment?  Now is the time to upgrade, as 11/12D alchemy is boosted by 30% through the next month.  This is in addition to several drop rate improvements, including 12D magic items in the Dimension of Mirrors, inside Jupiter Temple and Advanced Elixirs from the Tomb of Pharoah.  Need a bigger boost?  Astral, Immortal, Special, and Proof stones are all 25% off!

Those seeking something new will find a new avatar outfit, the Fantasy Knight, a token to change a character or guild's name, as well as a skill/stat reset items – one for level 1-100, another for 101+.  The in-game survey system has been upgraded based on player feedback, the gold exchange limit has been increased from 100 million to 1 billion.  Also in response to player feedback, Premium Gold Time and EXP Scrolls may now be used simultaneously.  Last but not least is a new Hack Shield Update, continuing the Joymax promise to maintain stronger security against real-money trade and botting.

Players can check out the official site at http://www.joymax.com/silkroad/, or watch for updates on the Facebook page http://www.facebook.com/officialsilkroad and Twitter http://twitter.com/#!/SilkroadOnline
Next Article
Call of Duty: Advanced Warfare Supremacy, the third DLC pack for Call of Duty®: Advanced Warfare is coming to PlayStation 4, PlayStation 3 an...
by DizzyPW
Coming on March 13th, Final Fantasy XIV releases Patch 4.25, and with it, The Forbidden Land of Eureka.
by Ragachak
While you may have all your cards available from the get go, you cannot simply play your cards whenever you feel like it.
by Abubakr