Silkroad Online launches Legend VII expansion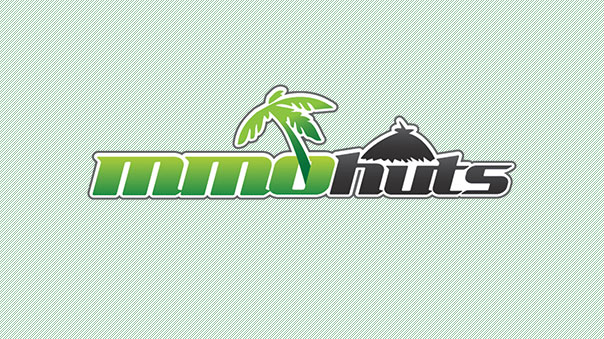 Silkroad Online has launched its latest free expansion, Legend VII: Rise of the Thief-Hunter.
The update makes jobs more important with new skill sets, titles, and reputations; a trade and triangular conflict system redesign; new conflicts between Thieves and Hunters; new missions for Hunters and Thieves; the new Saint Knight avatar; and a redesigned craft system that has new siege weapons. Joymax is also adding in 24-hour GM support for the game in several languages.
Several events will also run for the next month, including prizes rewarded for offering feedback on the game's customer service; rewards for a how-to "tips" contest and Fortress War fan-made trailer; and prizes for the top Hunter and Thief on each server on April 11th.
Silkroad Online Gameplay Screenshot
Source:
JOYMAX CELEBRATES "RISE OF THE THIEF-HUNTER" EXPANSION FOR SILKROAD ONLINE WITH NEW EVENTS

The Popular MMORPG Also Adding In-Game 24-Hour GM Support For The Best Gaming Experience Possible For Players

Seoul, KOREA – March 14th, 2011 – Joymax, a developer and publisher of interactive entertainment for the global market, announced that to accompany today's launch for the expansion of Legend VII: Rise of the Thief-Hunter for Silkroad Online, the company now boasts 24-hour in-game GM support.  To bolster their communication with players further, a new multi-lingual customer support reinforcement campaign has been developed to help emphasize its commitment to customer service for its millions of players.

"We are thrilled to continue to strengthen the relationships with our millions of players, and that dedication shows with our newly implemented 24-hour in-game GM support, as well as our Customer Support Reinforcement Campaign," said Kwan Ho Park, CEO of Joymax. "We are also actively looking for suggestions from our fans, and we're ready to reward the best ideas with desirable prizes.  We can't wait to see what players will come up with."

Joymax wants to ensure that it is providing world-class service by delivering efficient and accurate solutions through its multicultural customer support that satisfy the concerns brought forward from the international community.

To assure players that Joymax is continuously seeking areas to improve in, the company is hosting an event beginning March 15th and running through April 12th. Silkroad players past and present are encouraged to offer their input and suggestions on what they would like to see from GMs so

Joymax can identify key solutions not yet addressed and provide the best quality customer service possible; players with the best suggestions will receive a bevy of gifts for their time. The first place winner will receive an 11D Seal of Nova Weapon, second place prize will be a 10D Seal of Sun Weapon which three players will receive; five additional players will receive a 10D Seal of Moon Weapon.

Joymax is also hosting a variety of other events, including:

Share your know-how with SRO Friends!
From March 15 through April 11, players of Legend VII: Rise of the Thief-Hunter for Silkroad Online who share their own how-to tips with those who haven't played it will compete for an 11th grade Comet Seal (Reinforcement +5) weapon item. Ten players will be selected prizes awarded on April 26th.
Create a Trailer and Upload to YouTube

Players who record a video clip of a Fortress War in session with Rams and Catapults, and then upload the video clips onto the official Joymax YouTube page at http://www.youtube.com/GlobalSRO can win prizes! The top three players with the best videos will be selected to win an 11th grade Comet Seal (Reinforcement +7) weapon item. Winners will be chosen by the number of "likes" the video clips receive on the YouTube page. Only the videos which include the use of Rams and Catapults during a Fortress War will qualify.

Paying Honor to Legendary Players

After the content update, the best-ranked Hunter/Thief from each server will receive an 11th grade Comet Seal (Reinforcement +8) weapon item.
Eligibility is based on the top Hunter and Thief on each server on April 11th.
All of the events are based on server time, which is Korean time.

In addition to the events, there are also new content updates in Legend
VII: Rise of the Thief-Hunter for Silkroad Online. There is now the new emphasis of jobs, as they will take on a bigger role for players.
Game play will become more dynamic and will involve a new level of skill.  Specialize into new skill sets, dependent on the job and the character's level. A player's job title will change as they complete their job advancement tasks. Gain reputation based upon the job activities to earn important ranks – a higher rank will help the player earn additional attribute bonuses.

Other new elements to the game include the trade and triangular conflict system, which has been revamped where players trade and complete smuggling quests. Launch into evolved conflicts between Thieves and Hunters, where users can obtain unique Job Items through Job activities and trading towards additional materials that can craft or reinforce Job items. Hunters gain profit by protecting caravan Trader NPCs and sweeping smuggling operations, while Thieves gain profit by raiding caravans and smuggling. Players can also participate in consignment trading where items are consigned to an NPC, or work the economy in target trading, where players directly trade by transporting goods which can earn a high profit but is far riskier.
What trading quests are available will depend on the job players pursue.

Other updates include a new avatar, Saint Knight, and a newly designed Craft System, where users can create a variety of craftable items, including Siege Items like Battering rams and Catapults designed for Fortress War, or dive into Trade and Alchemy Items', including improvements to the Fortress War and User Interface for more exciting and convenient game play.

The widely popular MMORPG puts players deep into a historical fantasy experience, joining the Chinese and European civilizations along the Silk Road trade route. Traveling across Jangan, from China to Constantinople, players can make their fortunes as merchants, prey on the rich as thieves, or be protection-for-hire as hunters. To celebrate the official launch of Legend VII: Rise of the Thief-Hunter for Silkroad Online, various web events to be announced soon will be prepared for players.
Next Article
DemonsAreCrazy – an action-packed, atmospheric MOBA for PC – has left Early Access and is now available as a full Steam release.
by MissyS
A new Terraforming feature in the update guarantees a unique gameplay experience every time you have teleported and have to start anew.
by MissyS
Citadel Studios announces the launch of Alpha for Legends of Aria, previously Shards Online.
by MissyS