Silkroad Online launches Legend V Expansion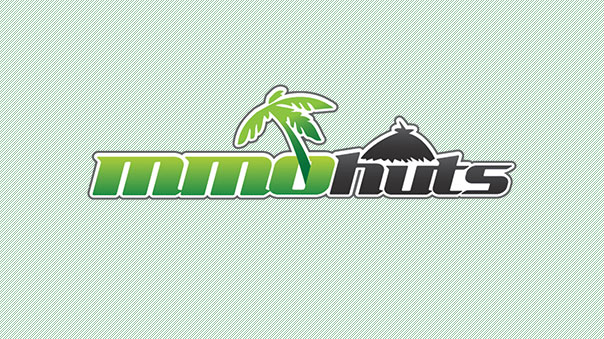 Silkroad Online has launched its Legend V: Heroes of Alexandria expansion today.
The expansion, free to all players, increases the level cap to 110 and introduces a new area – Ancient Egypt. Players will find two new dungeons: the Temple of the Pharoah (group) and the Temple (PvP). Also new are 11th grade weapons, the Set Item system, and a redesigned Alchemy system.
Joxmax publishes two other MMORPGs, Deco Online and Darkeden, but Silkroad Online remains their most popular title. Check out our official Silkroad page, or watch a short teaser for the new update over at our video section!
The Original Press Release:
Joymax Announces the Launch of Legend V: Heroes of Alexandria for Silkroad Online

Latest Silkroad Online Expansion Provides Players with New Items, New Enemies, and New Adventures in the Sand-Swept Land of Egypt

IRVINE, Calif. – March 16, 2010

Joymax, an independent developer and publisher of interactive entertainment for the global market, today announced the launch of Legend V: Heroes of Alexandria for historical fantasy MMORPG Silkroad Online. Players above level 100 can now make their way toward the sand-swept region of Egypt to see the sights in Alexandria, explore harsh landscapes like the Desert of Storms and Cloud, and test their mettle in one of two new dungeons: the party-focused Tomb of the Pharaoh and the PvP-friendly Temple.

"Just as the real Silk Road stretched thousands of miles and connected a wide variety of cultures, the dedication of Silkroad Online's players has helped us create a community that spans the entire globe," said Jina Song, General Manager at Joymax. "We hope everyone traveling the digital Silk Road has a blast exploring the land of Egypt, the grand city of Alexandria, and beyond!"

Upon entering the Tomb of the Pharaoh, parties are given the opportunity to choose from three difficulty levels before starting their 2-hour dungeon dive. Depending on the setting selected, monsters will drop items that range from moderately valuable to incredibly rare. There's even a chance that players may stumble upon one of Legend V's new eleventh-grade weapons, so those who are up to the challenge should definitely take advantage of the two visits they're allowed to make each day.

The Temple, open to players level 105 and above, is perhaps the most dangerous place in Silkroad Online, largely because player vs. player combat is highly encouraged within its walls. There are still plenty of enemies to face and loot to grab, but players who become too focused on slaying monsters may find themselves cut down by the weapons of another adventurer.

Another new feature, the Set Item system, allows players to trade in gold and silver coins for gear sets that grow more powerful when worn together. These coins can only be collected from Alexandria's dungeons, so expect a challenge if you want to complete each set.

Finally, the Legend V expansion also provides players with access to an increased level cap of 110, an easier-to-use item mall interface, and a revamped Alchemy system. Whether you're new to the Silk Road or an experienced trader and traveler, grand new adventures await you in the world of Silkroad Online!

To find out more about Silkroad Online and Legend V: Heroes of Alexandria, visit the official website at http://www.joymax.com/silkroad/
Next Article
Ankama is pleased to announce the revamp of the island of Kelba, one of the most famous locations of the WAKFU game and TV series.
by MissyS