Sieghart Duelist job released in Grand Chase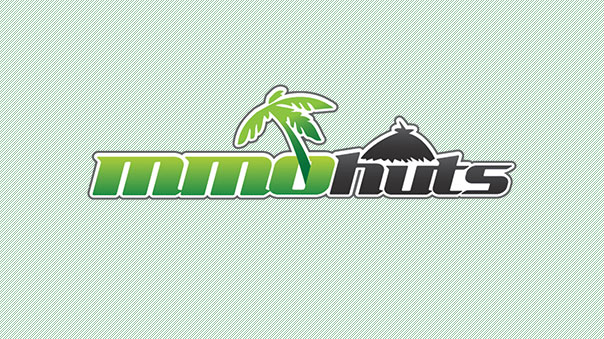 At midnight tonight, players of Grand Chase will be able to play Sieghart's newest job, Duelist.
The Duelist job is the third job for Sieghart, a popular character in Grand Chase. Given the gift of immortality, Sieghart returned to the world to eliminate the evil that plagues it. The new Duelist job allows players to change to a Power Stance which makes Sieghart's abilities Heavy Smash and Adrenaline Attack do more damage, and also gains defense, making Sieghart harder to defeat. The new job also enables Sieghart with new aerial attacks and maneuverability.
The Original Press Release:
NTREEV LAUNCHES SIEGHART'S 3RD JOB FOR ITS ONLINE ACTION-BRAWLER GRAND CHASE

Starting Midnight Tonight, Players Can Now Take On The Role Of A Duelist In The Popular MMO

Irvine, Calif., April 13, 2010 – Ntreev USA, a leading online game developer and publisher, announced today that Sieghart's 3rd Job goes live at Midnight in the online action-brawler MMO, Grand Chase.

Starting Midnight tonight, players can now take on the powerful role of Duelist for their character, Sieghart. Players can visit http://grandchase.ntreev.net to download and play the game.

"Grand Chase players have been anticipating Sieghart's latest role by preparing and practicing for the 3rd Job all last week through the many pre-events surrounding the launch," said Chris Lee, CEO at Ntreev USA. "Now that the job is available, players will be pleased with all of the new skills and abilities available with the job of a Duelist."

About Sieghart
Sieghart was a renowned hero of Bermesiah 600 years ago, but disappeared in the midst of ruins. Reappearing in the times of Grand Chase, he tells the people that the Highlander gods saved him from death and gave him the gift of immortality. He joins the Grand Chase to stop the God of Conquering from a planned invasion to Bermesiah.
Sieghart was once nicknamed the Duelist by his peers for his unparalleled valor and amazing skill with the sword. He was responsible for saving Bermesiah and the kingdom from evil, but an even greater adversary was encroaching upon the land. Determined to rid Bermesiah of this evil once and for all, Sieghart is readying himself for another adventure, discarding the comforts afforded him by his noble status and upbringing, so that he may take on monsters in his wake.

The Duelist
The Duelist has the ability to change to a "Power Stance" during a basic combo, jump or dash attack. Using rage with the power stance makes his Heavy Smash and Adrenaline Attack inflict more damage. The Duelist's agility allows him to rise up in great bounds to attack from above. He can also make himself more aerodynamic while falling down to quickly return to the ground so he can startle his enemies or get out of a sticky situation. When the Duelist unleashes his rage not only is his power dramatically increased, but he will also gain defense bonuses making him harder to defeat.

About Grand Chase
Grand Chase is an online action brawler set in a medieval fantasy world. It follows the story of a few brave young knights who join a group of nobles known as the "Grand Chase" to defeat an evil usurper to the throne, a villainess known as Kaze'aze. Grand Chase combines traditional side-scrolling dungeon crawling with intense, skill-based player vs. player (PvP) matches. Visit http://grandchase.ntreev.net for more information.
Next Article
ArcSys games is the home to many of the greatest anime fighter franchises.
by Ragachak
For the next several weeks, Brave Frontier: The Last Summoner will feature a festive Halloween Event.
by Ragachak
The Wargaming.net League has its engine raring and ready to go for the WGL Gold Series Season 2016-2017.
by MissyS