Shotgun News 12/5: APB, Black Gold, LoL, and Much More!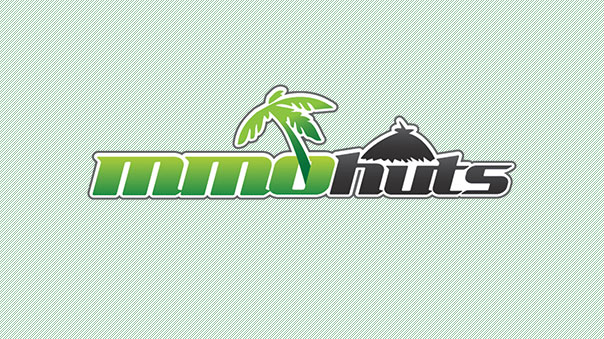 APB Gets an iOS Spin-off
A new mobile top down tactical shooter has been in the works this year based in the APB: Reloaded universe. Titled APB: Retribution the game takes players through the streets of San Paro where they take on heavily armed thugs. It is being developed by Reloaded Productions and Blazing Griffin and due to be released sometime this month.
World of Warcraft Cast Announced
Universal Pictures has announced they've closed deals with Ben Foster, Travis Fimmel, Paula Patton, Toby Kebbell, and Rob Kazinsky for the upcoming Warcraft based movie. Dominic Cooper has also been listed as in the final stages of negotiation. Notibly missing from the list is Colin Farrell who it had been rumored was offered a lead role. Production is set to begin in January and the film has a release date of March 11th 2016.
Black Gold Online Reveal Chambers of Greed
As part of the Game feature reveal series Black Gold Online has lifted the veil on the Chambers of Greed. Chambers of Greed are more challenging free for all instances with PvP. These hidden instances will generally require a trigger before entry, most often by killing a gatekeeper.

Warfare Open Beta Dates Announced
NGames has announced the open beta for free to play strategy/RPG/Sim MMO Warfare will begin on December 10th. At the same time they revealed a little more about this post war world. Players begin on their own island not long after the end of WWIII has changed the face of the planet. China, Russia, America, and Germany all fight for global dominance. Players are asked to join one of the four major nations.
War Thunder Announces Closed Beta for Expansion and Packs
Gaijin Entertainment has announced that the closed beta for War Thunder's Ground Forces expansion has begun. The easiest way to gain access to this closed beta is by buying one of the four supporter packs which range from $49.99 to $99.99. They also contain titles, tanks, and decals which will be exclusive to the packs which are available for purchase now.
Riot Bans Pro LoL Players from Streaming Competitor's Games
It has been confirmed by Riot that part of the Season 4 League of Legends Championship Series contract includes players being forbidden from streaming many of their competitor's games. This includes games like DOTA 2, Starcraft, World of Warcraft, World of Tanks, and Fat Princess.
War of the Vikings Offers Free to Play Weekend
Paradox Interactive is hosing a free to play weekend for the upcoming close combat game War of the Vikings. It will appear in the library of every Steam account from December 5th to 8th when players will be able to log in and give it a try.
Next Article
Blockstorm will be officially released on Steam on May 21.
by MissyS
eigoMANGA will showcase the SteamOS beta version of Vanguard Princess at the Evolution 2016 Championship Series (Evo 2016).
by MissyS