Shotgun News 10/22: GW2, City of Steam, TSW, and Much More!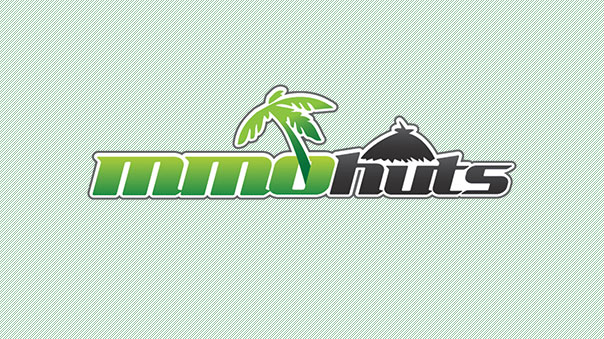 Guild Wars 2 Introduces Tower of Nightmare Story
Information on the next living story for Guild Wars 2 has been released today. You may have noticed a mysterious tower in the middle of the lake in Kessex Hills. We know the Krait are up to no good, and now it seems things are much worse than we could have ever imagined. Though only a trailer has been released for the story we know a bit more about the update. Including a new healing power available for all classes, and a new node for home instances where you can charge quartz and get skill points. We'll be keeping a close eye on this exciting update which is due to launch next Tuesday.

City of Steam Returns to Mechanist Games
On the official Facebook for City of Steam it was announced today that Mechanist would be taking back City of Steam. The game will temporarily be shut down as the move from R2 is made and there will be a rebrand when it relaunches. City of Steam: Arcadia will launch sometime in November. But there has been a bit of mixed messages. The CoS forums announce that City of Steam is closing. And it is, for R2. But the game is being handed back to Mechanist who are giving it a second life.
The Secret World Features in Feature Film
The trailer for a new film that features The Secret World has been released. IRL is directed by Erik Leijonborg and stars Stellan Skarsgård's (from Thor) son Valter Skarsgård. Valter plays Elias, a boy bullied at school who escapes life by playing The Secret World. There he meets Scarlet and they decide to meet in real life. The film will premiere in Sweden on October 25th and is expected to hit theaters and film distribution services around the world soon. Check out the trailer below.

Primal Carnage Introduces New Mode and Has a Sale
It may have been a while since we heard from Primal Carnage, the Dinosaur vs Human indie shooter but that doesn't mean they haven't been busy. Capture the Egg is their new variation on capture the flag and is being released for free though it is still in beta. There are also new skins for dinosaurs and on sale on Steam for this week.
Merc Elite Launches European Open Beta
After a successful closed beta Bigpoint has released Merc Elite into the wilds of open beta. The military themed MOBA is set for full launch in Europe before the end of 2013. Keep an eye on this one for future eSports events.
Today NDA has finally lifted on quite the secret announcement Perfect World Entertainment has been waiting to spring on us.
by DizzyPW
En Masse Entertainment, a player driven publisher focused on delivering great games and exceptional service, is excited to share first details...
by Mikedot
Only two weeks after launch, Cliffhanger Productions has announced the first update containing a number of balancing changes for items and ch
by MissyS