Shotgun News 10/2: City of Titans, WoW Film, EQ II, and Much More!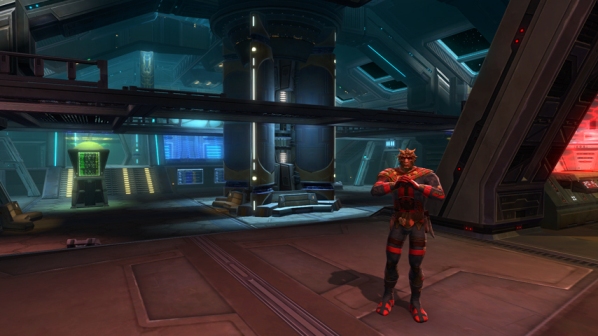 City of Titans Kickstarter Launches
In 12 hours since the City of Titans Kickstarter campaign launched Missing Worlds Media has raised $93,000 $98,600 towards the development of the City of Heroes spiritual successor. City of Titans, formerly known as The Phoenix Project is the first of the three Plan Z spiritual successor superhero MMOs to come out with a Kickstarter campaign. They're looking to raise $320,000 to pay for licensing software and legal fees. But no wages, Missing Worlds Media is a completely volunteer run studio. Keep an eye out for a developer interview with our very own resident hero, Meticulous Meta in the coming days.
Blizzard Announces Release Date for World of Warcraft Film
There may not be any details about the cast yet, or even the plot. But thanks to Blizzard going on Twitter we now know the World of Warcraft movie has a release date of December 18th, 2015. We only have one question, is it too early to reserve seats at the midnight showing?
Star Wars: The Old Republic Releases Update 2.4: The Dread War
The biggest update since 2.0 has launched in SWTOR. It includes a new story mission area that has new missions on a new moon. It also features new 4v4 warzone gameplay, new gear, quality of life changes, and of course new vehicles. All in an uncharted system that is strong with the dark side.
Bethesda Opens Sydney Office
Bethesda Softworks has opened a new office down under. ZeniMax Australia will oversee publishing in Australia and New Zealand. Simon Alty is taking on the role of Managing Director. And with three AAA titles releasing in the next year they are sure to have their hands full.
Everquest II Introduces Heroic Characters Program
New, current, and returning players can now jump straight into the Everquest II action by making a level 85 Heroic Character. This will allow players to prepare for the upcoming November launch of the Tears of Veeshan expansion. To kick the program off, for a limited time anyone can create one perminant Heroic Character for free (a $35 value). This event is running until October 15th. Create a level 85 Heroic Character after that date and you'll be faced with three choices. One, Try Before You Buy. Play your character for one full level, several hours of gameplay before deciding if you want to keep them. Two, Purchase a Heroic Character at the character select screen. Or finally, upgrade an existing character.
Archeblade Indiegogo Campaign Underway
And now for a game we've not heard much on in some time. Archeblade, the third person fighting game has launched an Indiegogo Campaign to raise funds to help finish the game and keep it free to play. It has been on Steam as part of an early access program since March and had more than 500,000 downloads in that time. They have just 25 days to raise $80,000. If you want to know more visit the campaign page. http://www.indiegogo.com/projects/archeblade-next-generation-mo-fighting-game
Destiny Beta Announced, Pre-Orders Now Available
Activision and Bungie have have announced that Destiny, the console MMO which will be available on PS3, PS4, Xbox 360, and Xbox One will begin beta testing sometime early in 2014. Fans who pre-order the game will be able to participate in the beta. You can find out where to pre-order by visiting the game's official website.
Dragonica: Cassiopeia – Part II Now Live on EU Servers
The second instalment of the Dragonica: Cassiopeia expansion has gone live. The first stage was launched on June 19th. With it came a raised level cap, 11 new dungeons, and an all new legendary level of difficulty. And of course it wouldn't be a proper MMO update without some new armor and weapons.
Ubisoft Buys Future Games of London
Ubisoft has announced they have acquired Hungry Shark developer Future Games of London. This includes the free to play Hungry Shark action games on Andriod and all 41 staff members.
Next Article
BATALJ, the online turn-based strategy title is now live in Closed Beta today, and you can get a key at the link below.
by Ragachak
According to a Kotaku report, Bioware's upcoming 4v1 MMO Shadow Realms may be undergoing a makeover.
by MissyS
GTArcade is ending April on a high note by releasing new features, and re-releasing some old features, for their latest MMORPG League of Angel...
by Mikedot