Ship of Heroes Updates UI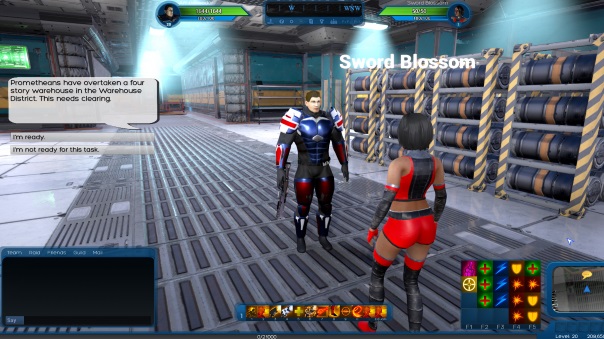 Ship of Heroes has been doing some work on their UI in recent weeks and released a new blog that goes over the details of what players can see in-game now. As of now, all window frames can be moved to where the player wants, from inventory, powers, merchants, the character sheet, and mission windows. In addition, windows can be resized, while the size/scale of content within them stays the same. You might fit more chat into a window, but the font size remains the same. They also added a font-size adjustment to the interface settings.
In addition to this, there were a host of other updates that went into this latest release. Game sounds can be adjusted, character portraits saw a few changes, and the significance manager will let players make tradeoffs between FPS and graphical quality, depending on the strength of their computer, and the quality of their internet connection they have at the time. They're also working on a few more powersets, but are going to hold off on showing them off until they organize a CCT Beta. This Beta will be the fourth system test that is open to the community, but there are other improvements that need to be made first. Those who are interested can click the link below to learn more.
Next Article
Conqueror's Blade, an MMO which focuses on large scale army battles, has been a bit of a roller coaster for me to preview.
by NWOrpheus
Nexon 2015 Q1 Financial Report Now Available - Learn all about Nexon's ups and downs this first year
by Mikedot