Shining Empire meets funding goal on Kickstarter; Stretch Goals Annouced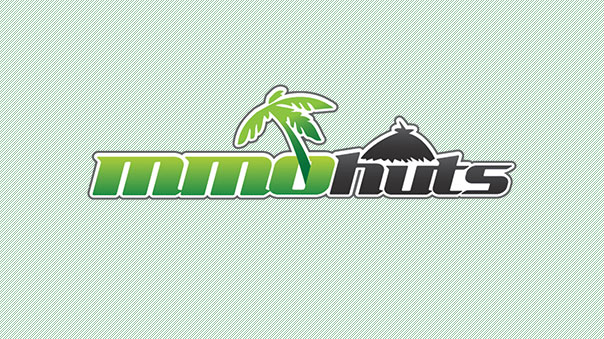 Arcade County, developers of "Shining Force Online", reached their Kickstarter goal for "Shining Empire" in less than 48 hours. Lead developer R. Mulvany is hoping the success continues so that he can finish the true vision for the game he designed 25 years ago.
"It's great to see that the game is going to be finished, but we're hoping to reach some of our overfunding goals in order to see the game's true potential", Mulvany says, while popping the cap off a bottle of ginger ale to celebrate. "Kickstarter can be a nightmare. I see so many great projects get no funding because it's so difficult to get any attention. You see so many projects get tens of thousands of dollars simply because it's a brand you recognize."
It was just a few weeks ago that Mulvany had written off Shining Empire as dead, feeling as though there just wasn't enough media support to get gamers to notice the project.
"You can't just put something out there and expect people are going to find it. There's too much competition. Look at iPhone developers. There's a million apps. If you were the first then you made a killing, but you can't be the last and expect to profit. The little attention we got was from Shining Force Online, but that's a brand people recognize. If I had never worked on that game we'd probably be sitting at $0 backed right now."
With Shining Empire's funding inevitable, Mulvany ponders the future of the Kickstarter and where Shining Empire is heading.
"We should end up around 200% funded, which doesn't get in all the features. I don't think there's much of a chance that we get in online co-op, which is a shame since I spent the first 16 years of my career creating MMO's. I think co-operative city building could be a lot of fun. We've seen it in Minecraft, but that's kind of like Legos. We're more like co-operative Sim City or Harvest Moon.
The big picture is creating a massive game for $15 that people play for years. I've bought $60 games that I played for 5 hours and never touched again. That's essentially $12/hour. I want Shining Empire to cost around a penny an hour. The key is creating a set of tools which allows me to build the world quickly, without just having hundreds of miles of open space. The engine is actually called the 'Empire Anvil' and it allows me to really propagate the world with a natural physical ambience with nothing more than a brush stroke."
For more info, visit https://www.kickstarter.com/projects/1009226258/shining-empire
Next Article
Artix Entertainment announced today that they have launched their open beta for the upcoming cross-platform MMORPG, AdventureQuest 3D, on iOS.
by MissyS
Petroglyph® today announced that its Free-to-Play Multiplayer Online Battle Arena (MOBA) game, Battle for Graxia™, has launched with a new ...
by MissyS