Shadow Masters & Travian Games Going to Battle with Epic Arena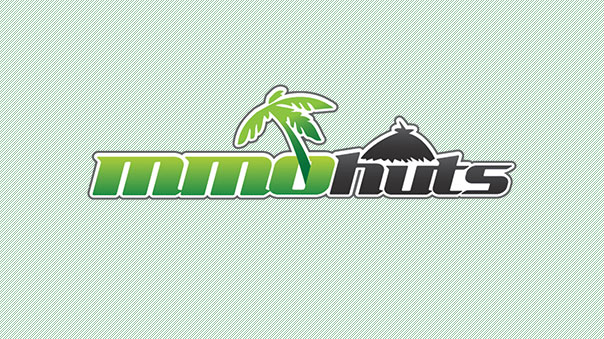 Attention! Attention! Travian Games is calling all fighters, seers and archers to sharpen their axes and polish their swords as its turn-based fantasy chess game, Epic Arena, prepared to battle for mobile gaming supremacy this summer. Revealed at PAX East, Epic Arena is simultaneously coming to iPhone® and Android devices, pitting players in the middle of the battlefield as they try to eliminate their enemy's team.
Developed by Shadow Masters, Epic Arena cunningly combines the deck customization of a card game, the exciting tactics of a board game, and high fantasy artwork into one epic multi-player gaming experience. With asynchronous gaming across iOS, Android and Facebook platforms, players can craft Power Cards, plan their moves, and enter the arena at anytime, from anywhere. In Epic Arena:
Command your allegiants on one of two sides: The Brotherhood of Order or Legion of Chaos. Each faction has unique assortment of powerful and deadly warriors.
Master cunning strategic moves on the battlefield. With a hand of six cards and five chances each turn to make moves, planning moves wisely can lead to battle glory or a quick – and probably very painful – defeat.
Attack using the myriad of gears and power ups. Players harness these power ups to smash their enemies, raising their sword in victory above their fallen, beautifully rendered corpses!
Surprise the enemy by using Boost Tiles on the arena floor. Give them hell when stepping on an Artifact Damage, Attack, Physical Defense or Magical Defense boost. They won't see it coming until it's too late.
Create unique decks by adding Power Cards to the standard Team Deck. Friends will quickly become foes as they succumb to their opponent's perfected deck for battle.
Marvel at the sneaky Assassin, the deadly Soul Ripper, the powerful Dragon, and many more dangerous opponents in stunning high resolution graphics. Victories in the arena have never looked better on a mobile device.
Epic Arena will be available this summer as a free download on the iTunes App Store and Google Play. More information can be found at the official website.
Hi-Rez Studios has teamed up with Iron Gaming to create a unique tournament circuit for amateur gamers. The Iron Games will be a series of onl...
by Mikedot
GoldFire Studios announces the open beta launch of CasinoRPG after over a year of development and closed beta testing.
by MissyS