SG Interactive launches GameRage portal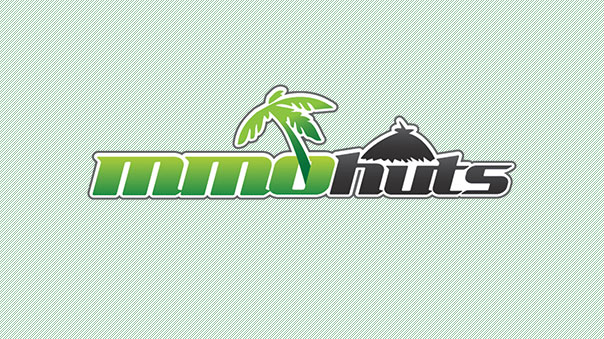 A new gaming portal "GameRage" is now available for players of SG Interactive's games, including Grand Chase, Pangya, Trickster Online, Project Blackout, and CrossFire Europe.
Allowing players to connect to and manage their games through the portal, GameRage will also feature centralized contests and events, a reward zone, a Wall of Fame, and a "mission zone" where players can check out their achievements and milestones (starting with Project Blackout). GameRage is free to access at gamerage.com.
GameRage Screenshot

Source:
SG Interactive Launches GameRage Portal

New Online Portal Connects Gamers Around the World

IRVINE, CALIF. – September 29, 2011 – SG Interactive, a leading global publisher of online games, is giving gamers a new way to access their favorite titles with the launch of its new online gaming portal, GameRage. The new portal will provide access to the SG Interactive's entire line of free-to-play games, Grand Chase, Pangya, Project Blackout,Trickster Online, and Crossfire Europe, which recently entered Open Beta testing.

GameRage will serve the gaming communities from each of SG Interactive's titles, as well as provide the gamers with other features, including:

Centralized Contests and Events – the SG Interactive community is driven by a multitude of in-game events and contests. To kick things off, players who post a review of GameRage on the game forums will have a chance to win amazing prizes, such as a new laptop, 23.6″ LED monitor, gaming keyboard and mouse, or Rage Points, the universal currency used in every game serviced by GameRage.

Mission Zone – gamers can check out their own achievements and compare the accomplishments and milestones of other users in any GameRage title. Project Blackout will be the first to implement this with the rest of SG Interactive's titles to follow shortly.

Reward Zone – GameRage will feature a "Wall of Fame" page where recent winners of in-game events are immortalized.

"Since we launched our first online game in the U.S, our community of gamers has become one of the fastest growing in the world," said Chris Lee, CEO of SG Interactive. "We wanted to provide a simpler way to merge the communities for all of our titles, and GameRage will do exactly that. Gamers from each of our titles can now interact with the larger community, participate in contests and events and earn rewards through GameRage – what better way to ramp up healthy competition?"

GameRage is currently live and gamers can register and begin participating in contests by visiting http://www.gamerage.com.
Next Article
37Games's first 3D Mobile FPS Fusion War will be released for Google Play and Apple Store globally in late December.
by MissyS
Snail Games is proud to announce August 8 as the official release date for Age of Wushu's first North American expansion, Legends of Moun...
by MissyS