Sentinel Heroes Celebrates Registered Users over 100k in the 1st Week of OBT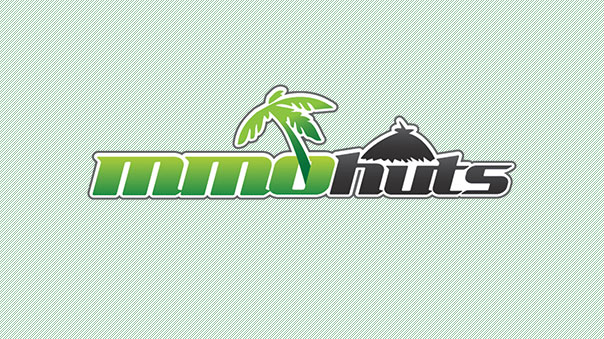 Sentinel Heroes Studios today announced that its strategic RPG game Sentinel Heroes has welcome over 100k registered users in the 1st week of OBT.
"The OBT went smoother than we expected and we got 10 times more testers than our original plan." said Alex, the cofounder of Sentinel Heroes Studios, "We want to celebrate the good start and show our appreciation to our international community. And the support of our fans motivates us to keep making Sentinel Heroes a better world."
So here is the big celebration to arrive in Sentinel Heroes:
From June 3, 2014 to June 5, 2014 (Orson Calendar), there will be a
Treasure Chest Giveaway
. Players can complete the new quest "Carnival" to get a Carnival Chest which contains lots of amazing items. There are also other benefits provided during the event, such as, the success ratio of recruiting heroes will increased and it will become really easy to get an ideal hero; EXP and coin reward for passing levels will be doubled; CD time for Boss levels will be reduced; stamina supply in the Nucky's Grocery will be doubled, too. More to be found here:
http://www.sentinelheroes.com/forum/viewtopic.php?f=5&t=318
On June 3, 2014 (Orson Calendar), diamonds (the hard currency in Sentinel Heroes) will be on sale for the first time. On that day, for example, you can buy 100 diamonds with 10 dollars and then get 100 extra diamonds for free.
In addition, the old server "Pioneers" will be back! From June 3, 2014 (Orson Calendar), all CBT testers can enter the old server "Pioneers" to continue their journey. All the data are kept the same. All pioneers are welcome to claim a mystery gift pack from the Sentinel Heroes Team.
Besides the events, Sentinel Heroes Studios also made some small changes based on fans' suggestions:
1) Lowered Strengthen's unlocking level from lvl 30 to lvl 18
2) Added another round of Arena. Players can join the Arena during A.M. 5:00 to A.M. 5:30 (Orson Calendar) every day from 3, 2014 (Orson Calendar).
Get prepared for the big celebration in Sentinel Heroes – see you in Orson Land!
Today Mark Jacobs has released a new update hoping to paint a more solid picture of these ethereal additions.
by DizzyPW
IGG Announces new fantasy MMORPG Tales of Fantasy. Tales of Fantasy is a 3D Fantasy MMORPG by IGG that looks a bit like World of Warcraft and ...
by MissyS
GamesCampus has launched the closed beta test for Carte, its new online trading card game.
by MissyS