Second Revamp Phase Hits Elsword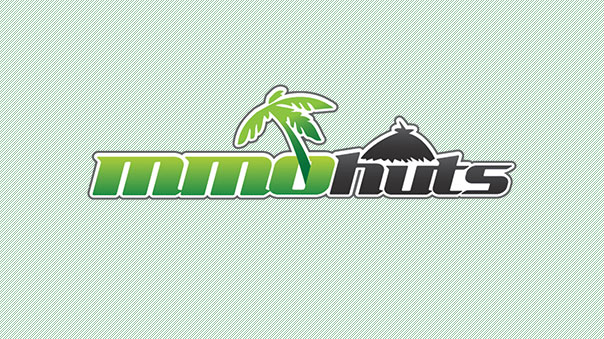 Kill3rCombo has launched Phase Two of Elsword Awakened, a revamp project for the MMO.
The update introduces a new secret dungeon, "Velder's Hallucination," where players face against colossal bosses and use new tricks to win, including the invulnerability cannon. The rebalance makes crafting materials for higher level weapons three times more accessible, introduces level 60 items, and makes monster AI more sophisticated.
A series of community events will also be held to celebrate "Talk Like A Pirate Day" (officially September 19), letting players get pirate costumes, repel invading pirates, and get new accessories.
The final phase of Elsword Awakened is planned for late September.
Elsword Gameplay Screenshot
Source:
Kill3rCombo Unveils New and Revamped Dungeons as "Elsword Awakened" Continues

IRVINE, Calif. – Sept. 12, 2012 – This week, Kill3rCombo launches the second of a three-phase gameplay revamp for the free-to-play manga inspired action MMORPG Elsword.

Following the skill rebalance and enhanced player-versus-player (PvP) updates in Phase One of "Elsword Awakened," Phase Two focuses on teamwork by adding a brand new secret dungeon and upgrading the gameplay of the existing secret dungeons.

 The secret dungeons have long been the ultimate test for players, as they represent fiendishly challenging levels that can only be beaten through teamwork and strategy. The newest secret dungeon, "Velder's Hallucination," thrusts players into a nightmarish world filled with titanic bosses that tower over the landscape. Players will also have access to new gameplay tricks to turn back the tide of evil, such as the invulnerability cauldron.

The secret dungeons are also known for supplying some of the most powerful items in the game, and now with the rebalance, crafting materials needed for the most coveted weapons will be three times as plentiful. Level 60 items will also become available with this update. Additionally, enemy intelligence has been overhauled to make teamwork even more crucial when running secret dungeons.

"Elsword Awakened" Phase Two also coincides with a series of community events built around the legendary "Talk like a Pirate Day." Starting with the September 12 update, players will have access to first-time pirate costumes and can participate in numerous pirate themed events. For two weeks, players will band together to repel hordes of invading pirates, scoring free costumes and accessories for working as a team.

The "Elsword Awakened" campaign will culminate in a final phase at the end of September.

In Elsword, gamers can choose from six specialized and customizable characters as they explore an immersive world and battle rivals to complete dynamic quests. As players progress through the game, they can evolve their fighting styles by upgrading to new job classes, learn deadly new abilities and master combo attacks. With intuitive and straightforward controls, Elsword offers players of all skill levels the chance to experience the thrill of victory in combat, either on solo missions or cooperatively in a party of up to four players. For those who welcome a challenge, Elsword also delivers action-packed PvP combat.
Torchlight isn't dead, and the hoped for Torchlight MMO is being developed by many of the minds that originally created it.
by MissyS
Phantom Chaser is a free-to-play mobile strategy game from Floppy Games for Android and iOS systems.
by Ojogo
The Entertainment Software Association releases its 2014 Essential Facts report, showcasing facts about video games' importance in family...
by MissyS