Sci-Fi MMO 'Wild Buster: Heroes of Titan' Coming Soon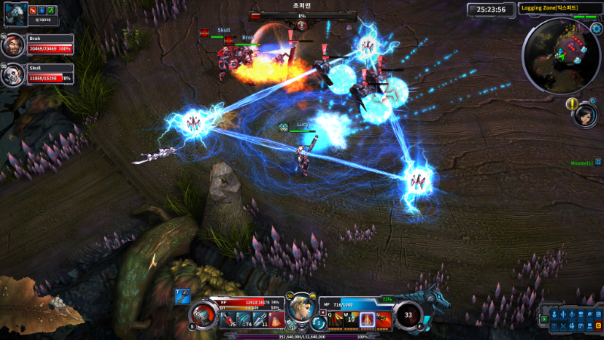 Today, InselGames revealed that they are working on Nuri Works to bring the Sci-Fi Action MMO "Wild Buster: Heroes of Titan" to the West in Q4 2017.
Set in a war-torn solar system, players chose one of more than a dozen heroes from two rival factions, Guardians or Abandon, in order to take on the common threat of the Brokken, an aggressive cyborg race bent on dooming the few remaining humans to the same bleak half-man-half-machine fate. It will combine action MMO/Hack 'n' Slash with MOBA style skill and hero systems to make it a unique force on the global stage. Its PVP/MOBA style is already wildly popular in South Korea and could certainly do well in the western market. The heroes of both of the above factions differ in their background and abilities, each calling for their own strategies and tactics. The Guardians are a military organization, disciplined and well-trained, and the Abandon are a motley crew of lone wolves and unbound mutants, using various weapons and gadgets to make their way in any situation. Below is a link to pre-register for their Indiegogo crowdfunding and to get a discount.
Good news for Villagers and Heroes fans on the iOS mobile devices. The wait is almost over!
by Ragachak
GhostShark Games announces that their voxel based PvP FPS, Blockstorm, is available on Steam Early Access.
by MissyS
DoomBots are mean; terrifyingly mean. They do unfair, horrifying things that will probably give the casual player nightmares for weeks on end....
by Ragachak