Scarlet Snow falls in Dragon Nest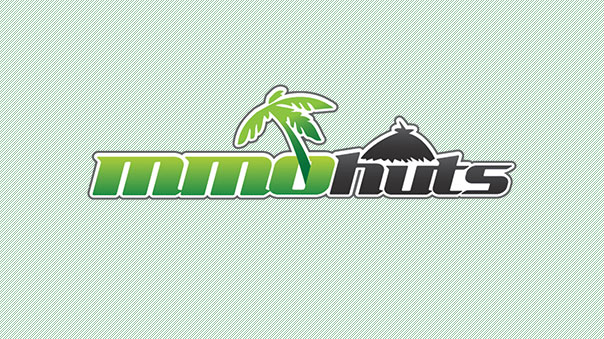 Dragon Nest has released its latest update, Scarlet Snow, for its players.
The update raises the level cap to 40, introducing new skills for all character specializations – including the first ultimate skills. Two new raid encounters for max level characters also make their debut: Manticore Nest and Apocalypse Nest. These raid instances also drop badges that can be redeemed for two new mounts. Eleven new dungeons will also be added, along with new sets of PvP gear.
Level up rewards have been extended to include levels 25 through 40, and bonus experience events will be run during the rest of the month.
The holidays have also arrived, decorating the town. Players can defeat Ducks (that come in Santa and Rudolph versions) to earn fireworks, snowballs, and gestures; or they can purchase a special holiday set package.
Dragon Eggs have been improved, allowing players to purchase them in bulk at a discount, increasing their rare item drop rate, and adding new exclusive items.
Dragon Nest is published by Nexon, which also publishes Vindictus and Mabinogi.
Dragon Nest: Scarlet Snow Screenshots
Source:
This Winter, the Snow Turns Scarlet in "Dragon Nest"

An increased level cap, new raid bosses, dungeons and holiday events arrive today

Nexon is adding two new raid encounters, eleven new dungeons, and a sprinkling of festive holiday events to "Dragon Nest" today as part of the freshly released "Scarlet Snow" content update. The update for its popular online action RPG also ushers in new holiday sales in the Dragon Vault and a variety of seasonal outfits that will help players get in the holiday spirit.

"Dragon Nest's" level cap is being raised to 40 today, which means each character specialization will have access to all new skills, including an ultimate skill for the first time. These powerful level 40 skills, such as the Acrobat's Falling Star and the Paladin's Heart of Glory, will give players a surge of power unlike anything they've ever experienced in "Dragon Nest."

Players will need to put these new skills to good use in order to conquer the two new max level raid encounters launching today, the Manticore nest and the Apocalypse nest. Available both on normal and hell difficulty modes, the fearsome new end bosses of the nest encounters drop the most powerful loot in the game, as well as badges that can be redeemed in Saint's Haven for two newly released mounts. Mounts provide a movement speed bonus in towns and fields, and are also great ways to show off one's status to other players.

The winter holidays have come to "Dragon Nest," and a fun, festive atmosphere permeates the air in town and in dungeons. Players can purchase a holiday set package to receive special holiday rewards, or they can defeat Santa Ducks and Rudolph Ducks in dungeons to earn holiday fireworks, snowballs, or even a new gesture. Players will have plenty to explore in the eleven new dungeons opening up today for players levels 32 and up. Fans of player versus player (PvP) combat will also have all new gear sets to acquire.

In the Dragon Vault, players can now purchase Dragon Eggs in bulk at a special discounted price. Additionally, the drop rate of rare items from Dragon Eggs have been increased, and new Dragon Egg exclusive items have been added, such as the Golden Cupid Wings and the Cheeky Bandage. There is also a holiday sale going on now where players can receive up to 60 percent off selected character outfits. Festive holiday costumes are now available, including the Merry Wintertide Set for the Archer, the Mrs. Claus Set for the Sorceress, and the Reindeer Set for the Warrior.

For players who are not yet at max level, Nexon is making it even easier to level up by extending the level up rewards system to levels 25 through 40. Each time the player levels up, they will receive a special gift in their Dragon Vault Gift Box. Nexon will also be running significant bonus experience events all month long to make the leveling process even faster.
It's been a while since I've been back to Klaipedia, my home in Tree of Savior. I reviewed it back a year or so ago but found myself...
by Ragachak
Forged Chaos has announced that on February 19th at 3pm EST, it will launch a new Kickstarter page for Trials of Ascension.
by MissyS