Scarlet Legacy raises level cap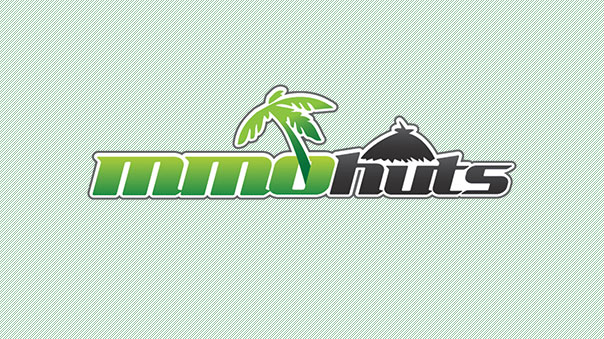 The latest update for Scarlet Legacy is now live, and introduces a new set of content to the game for high level players.
The level cap has been raised to 55, and with it comes the release of 35 new skills within 32 stances. A new questline offers over 60 quests to players pushing for the next level goal. Players above level 47 can enter the new Altar of Wind dungeon, and other new maps, Windy Cliff and Windy Valley, await players 51 to 55. Over 400 new items, 130 new recipes, and several new epic equipment sets have been introduced, along with new pet features.
Scarlet Legacy is published by GamesCampus, which also publishes Asda 2 and Drift City.
Scarlet Legacy Gameplay Screenshot
Source:
SCARLET LEGACY PUNCHES THROUGH THE ROOF; INCREASES LEVEL CAP

Five Additional Levels Include New Maps, Pets, Equipment Sets, Skills, & More!

Sunnyvale, Calif. (November 16, 2011) – Leading online game publisher, GamesCampus.com (www.GamesCampus.com), today announced the launch of the new level cap for their highly touted fantasy MMORPG, Scarlet Legacy.  Players can now reach the lofty goal of level 55, with a huge amount of content awaiting their journey up to the new cap.  Martial artists new and old can register for an account at www.ScarletLegacy.com and jump straight into the high kickin' action.

Whether you play a Warrior, Assassin, Monk or Mystic, engage the enemy with over 35 new skills, trained within 32 stances for a staggering amount of variety from player to player.  Cookie-cutter is a thing of the past!  Use these newfound talens to dive into a new questline story, which will take the player through over 60 new quests, exploring the world like it's never been seen before.

"Scarlet Legacy is maturing, and we want to grow with our current and upcoming playerbase, and this new update showers Scarlet Legacy with a plethora of content for higher level players." said Uyen Uyen Ton Nu, Head of Marketing at GamesCampus.  "Whether your focus is combat, crafting, or collecting the best gear ever, there's something for everyone to do."

Dying for a new look?  Scarlet Legacy has you covered with new epic equipment sets.  This is in addition to over 400 new items added to suit up players for their journey from 50 upwards.  For those who prefer the "do it yourself" route, 130+ recipes have been added for the crafty, including items, equipment, and weapon recipes to be found throughout the world.

Breeze in to several new maps, including Windy Cliff and Windy Valley, balanced for players between 51 and 55.  Dive into a new dungeon, the Altar of Wind, opening to players 47 to 50.  Those following the Magic Mirror story, new episodes will be opened for level 50+ players, and last but not least the pet system is moving with the times and will have new pet features opening up for those dedicated enough to train a faithful companion.

Scarlet Legacy offers tactical combat with stylishly cinematic animation, plenty of character customization options, and numerous PvP modes and battlefields. There are four classes to choose from at the beginning, but each has access to multiple unique talent trees, bonus granting Martial Arts combat Stances, and evolving skills which allow for far more personalized progression. Scarlet Legacy is a complete MMORPG with crafting profession skills, mounts, pet customization and mutation systems, and dozens of in-world mini-games.
Next Article
Aeria Games has announced that closed beta testing for its newest browser-based MMORPG, Starlight Story, has begun.
by MissyS
The Secret World® has just gotten a major content and story update with Issue #11: Reaping the Whirlwind.
by MissyS
The harsh, unforgiving world of Population Zero will not be an easy one to survive.
by Ragachak